What is Custom LASIK correction?
Laser Assisted In Situ Keratomielusis, or LASIK, is a popular vision-correcting procedure that corrects nearsightedness, farsightedness, and astigmatism. LASIK enables the physician to measure and correct unique imperfections in each individual's vision. Many of these imperfections could never be measured before using standard methods for glasses and contact lenses. LASIK is performed under local anesthesia in the office setting. Patients typically report little to no discomfort during the procedure. Cases typically last less than 20 minutes, and most patients return to normal activities the following day.
---
What to Expect with LASIK
Vision correction is achieved through a series of several steps. Patients are offered relaxing medication, and the eyes are given anesthesia drops. Next, a thin flap is made on the surface of the central cornea. This flap is folded back, and a cool laser gently reshapes the underlying stroma. This step lasts only a few seconds. The flap is then replaced onto the treated site and antibiotic drops are placed in the eye. These steps are repeated in the fellow eye. Upon completion of the LASIK procedure, patients are instructed to go home and rest to allow for maximal healing. Patients will be re-evaluated at one day, three days, one week, one month, three months, and six months following the procedure.
---
Pre-LASIK Examination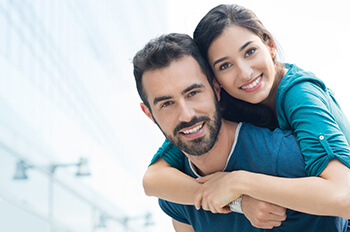 Please allow two hours for a complete eye examination. This provides ample time for dilation of your pupils and any other tests that the physicians deem necessary. Please bring in all eyeglasses and contact lenses that you currently wear. Please bring a list of all your medications (oral medications as well as any prescription eye drops) to the visit. It is important that we be aware of all your medications.
Georgia Eye Associates is committed to individualized and personalized care. The examination is usually performed in several stages. A trained ophthalmic technician will perform preliminary testing followed by a complete examination by your doctor. If necessary, further specialized testing may be done. Once the testing is completed, the doctor will discuss the findings and recommendations with you (and your family, if you desire).
If the purpose of your visit is for Laser Vision Correction, make sure you leave your soft contacts out for three days prior to your visit. If you wear hard contacts, please leave them out for four weeks prior to your visit. This gives your cornea time to adjust and provides for more accurate measurements during your visit.
---
---
Who is a candidate for a Custom LASIK procedure?
If you are 22 years of age or older, wear glasses or contact lenses to correct nearsightedness and/or astigmatism, and fit within the parameters of the laser, you are a candidate for Custom LASIK. To learn more about whether LASIK is right for you, contact our Laser Vision Coordinator, Beth Anneshensley, at 770-995-5408 ext. 7888.
What is Personal Best Vision?
Because every individual's eyes are unique, each individual may benefit from a correction custom-tailored for them. For the first time, Custom LASIK using Wave Scan technology can measure and correct the unique characteristics of each individual's vision, potentially providing them with the best possible vision for their eyes, or their Personal Best Vision.
What is Wave Scan technology?
Wave Scan technology was originally developed for use in high-powered telescopes to reduce distortions when viewing distant objects in space. This technology has now been applied to laser vision correction, measuring imperfections in the eye never before measured using standard methods for glasses and contact lenses. Wave Scan-based digital technology identifies and measures imperfections in an individual's eye 25 times more precisely than standard methods. Physicians use this information to treat individuals with Custom LASIK procedure.
Why is Wave Scan technology so important to the Custom LASIK procedure?
Until now, physicians were forced to practice one-size-fits-all vision. An off-the-shelf lens corrects an individual's vision fairly well, but it does not correct it precisely because it is not uniquely tailored to that person's fingerprint of vision. Now, with Wave Scan technology, we can custom tailor a correction for the unique characteristics of each individual's vision.
---
Take Our LASIK Self-Test
View Video