Optical Shop & Contact Lenses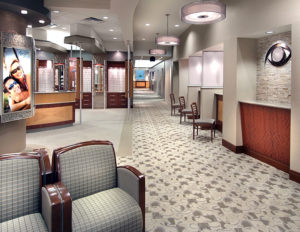 When it comes to choosing eyeglasses, we know that you have lots of choices. Heck, there's an optical store on practically every corner! So, why choose Georgia Eye Associates Optical Shop? Three words…quality, selection and service.
In order to create a truly great pair of eyeglasses, both function and style must exist. In other words, eyeglasses must be designed so that they offer excellent visual performance in addition to a perfect fit that will enhance your look. At Georgia Eye Associates, our friendly and knowledgeable opticians will work closely with you to ensure that you are completely satisfied with the design, comfort, performance, and purchase of your eyewear. If you ever have comments and/or concerns, please email our Optical Shop manager at [email protected].
In each of our Optical Shop boutiques, we offer top-of-the-line designer frames as well as frames that fit a more modest budget. We also offer lens packages to meet all budgets, and, when comparing apples to apples, our prices beat the competition. We have a sophisticated, modern lab to allow assembly of your eyeglasses onsite, and we offer complimentary maintenance and adjustments of your eyeglasses and a full one-year warranty on frames and lenses from most of our manufacturers.
---
More About Optical Shop & Contact Lenses
---
Optical Specials
Current Promotions
No Insurance…No Worries* (July 10th – Dec 31st)
Mention our No Insurance No Worries to any of our opticians and receive
20% off First Optical Purchase AND
30% off Second Optical Purchase when purchased with 30 days of the 1st pair
Optical Promo – End of Summer Sale!
FREE EYEGLASS FRAME with the purchase of a qualifying lens package. Some exclusions may apply. Please speak with our opticians for more details.
Contact Lens Promo – 50% Off Sunglasses
With the purchase of a year supply of daily contact lenses. Must be non-prescription. Does not include Maui Jim or Liberty Sport.
*Some exclusions apply. Ask one of our opticians for more details.
Ongoing Promotions
Budget Friendly Package
$300 for our Budget Friendly Progressive Package which includes our standard shatter resistant, scratch resistant progressive lens along with our standard no-glare and standard New Globe frame and a one year warranty. Add Transitions for $100 more!
$175 for our Budget Friendly Single Vision Package which includes our standard shatter resistant, scratch resistant Single Vision lens along with our standard no-glare and standard New Globe frame and a one year warranty. Add Transitions for $100 more!
Contact Lens Rebates
Purchase any annual supply of contact lenses to receive our lowest pricing with our in-office instant savings. We also offer numerous rebates from many major contact lens companies for even greater savings. Shipping is always free with every yearly supply of contact lenses.
---
Giving Back to the Community
At Georgia Eye Associates, we are proud to support the efforts of the Georgia Lions Lighthouse Foundation. On their behalf, we gladly accept donations of eyeglasses of all types and in any condition. All prescription glasses are sent to people in need overseas. Reading glasses and non-prescription sunglasses are distributed in the U.S. to nursing homes and homeless shelters, as well as other locations. Even broken glasses are used in their annual fundraising event. If you have any old glasses you don't use anymore, please bring them along to your visit and help us put them to good use!
We offer a wide selection of regular and prescription sunglasses. These include premium and Transition lenses, anti-reflective coatings, progressive no-line bifocals and trifocals, as well as the newest ultra-lightweight lenses.
Our onsite optical boutiques offer you a variety of high-quality designer frames including Gucci, Fendi, Ray-Ban, Tom Ford, Prodesign, Dutz, Bellinger and Modo. Don't worry, though. We also offer a wide range of more affordable quality frames. Take a look around and you'll see something for everyone!
Proper measurements are the key to great fitting, comfortable glasses. Our licensed opticians will accurately measure all aspects of your face and frame to ensure the best fit. Additionally, our optical staff will examine the contour of your face and recommend the best frame and lens options to complement your appearance and lifestyle.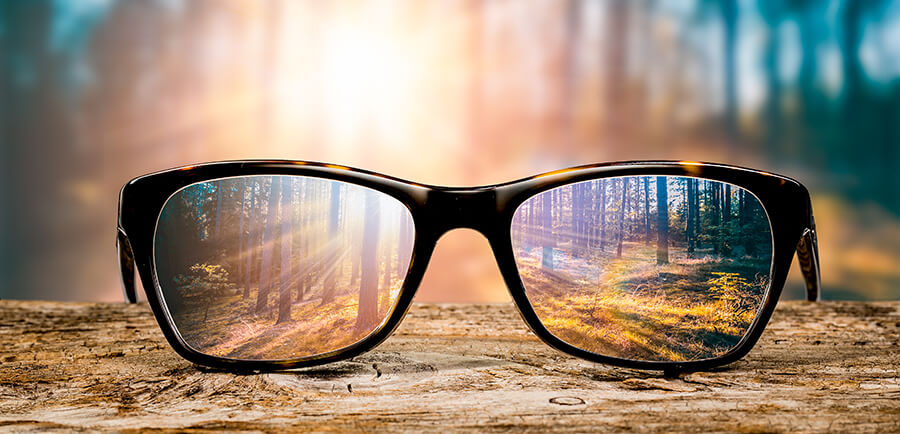 If you have been diagnosed with low vision, there are numerous devices available in our Optical Shop to help you enjoy a wide range of activities and hobbies. Some of these include easy pocket magnifiers, portable video magnifiers, and telescopic glasses. Drop by today and talk with us about the low vision resources available at Georgia Eye Associates.
Another important component to great eyeglasses and low vision devices is affordability. Online vendors and warehouse superstores advertise low-cost prescription eyeglasses, but there is much more to eyewear than cost. Please allow our expert optical staff to provide a complimentary comparison of the quality and value of your potential purchase.
We look forward to seeing you at The Optical Shop, conveniently located at the Georgia Eye Associates offices in Lawrenceville, Buckhead, Braselton, and Tucker.
---
Related Pages