Lenses: The Most Important Part of Your Eye Wear
Are you considering new glasses? Remember that while your frames may make you look good, your lenses help you see better. As a camera lens is evaluated based on various attributes, so too are the lenses in your glasses. The lenses we recommend offer clearer, crisper vision in every direction along with wider viewing zones, providing superior peripheral vision.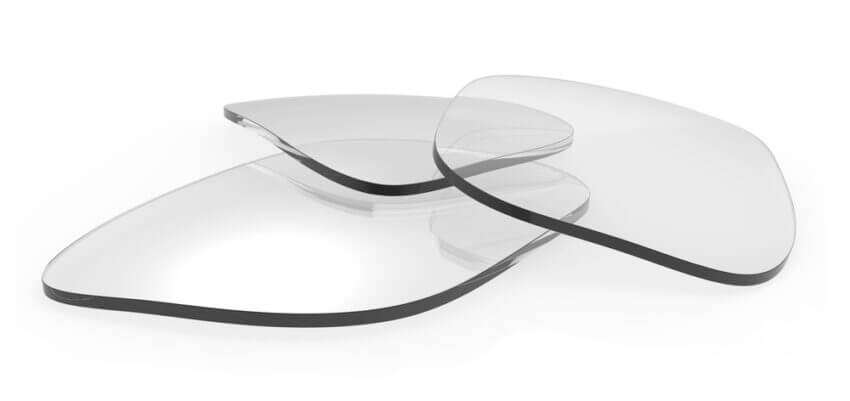 Understanding Lenses
Your lifestyle, your work and your hobbies are unique to you and affect the function of your eyes. You may read frequently, use your computer a lot, or go from one activity to another. These factors make a difference in the types of lenses we recommend for you. We want to help you achieve great vision at all distances with extra "focus" where you need it. Understanding common lens terminology will help you during the selection process.
Eyezen™ Single Vision Lenses
Eyezen™ Single Vision Lenses can correct your vision at any one distance you need. It may be driving, reading, computer activities or reading music.
Transitions® Lenses
Transitions® Lenses adjust from clear indoors to dark outdoors. Today's transitions change faster from inside to outside and get clearer more quickly while indoors. These lenses provide eye protection from damaging UV light. Ask us about transition lenses as they have improved greatly over the last decade.
Varilux® Progressive Lenses
Varilux® Progressive Lenses offer perfect vision at all distances near, far and middle distances–with no lines. Progressive lenses along with their less advanced multifocal counterparts, bifocals and trifocals, are usually prescribed with a condition called presbyopia. Presbyopia is a natural progression of our eyes that happens as we age. It generally occurs after age 45 when it becomes difficult to focus on near objects.
Crizal® Anti-reflective Lenses
Crizal® Anti-reflective Lenses provide improved durability and scratch resistance. They are easier to care for, and most come with a two-year warranty. Anti-reflective lens wearers experience improved night time vision as well as a more relaxed vision at the computer, helping to eliminate eye strain.
Xperio Polarized Lenses
Xperio Polarized Lenses are sunglass lenses that eliminate glare and protect against harmful UV rays.
Vision Care Plans
We accept the following vision care plans: Humana, EyeMed, VCP, and Superior. Contact our Optical Shoppe to learn about all the insurance plans we accept.
---
Related Pages