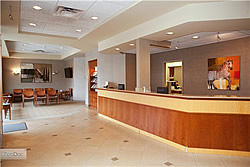 Emory Eye Center has chosen to partner with Georgia Eye Associates to provide retina-related eye care to patients and residents of Gwinnett County.
Patients with diabetes, glaucoma and other eye conditions can now see their ophthalmologist and retina specialist at one convenient location at our Lawrenceville office.
If you or a family member has a retinal condition, call Georgia Eye Associates at 770-995-5408 to schedule an appointment.