Home » Blog » Yes, LASIK Is A Permanent Procedure, and Here's Why
Yes, LASIK Is A Permanent Procedure, and Here's Why
Posted by: Georgia Eye Associates in LASIK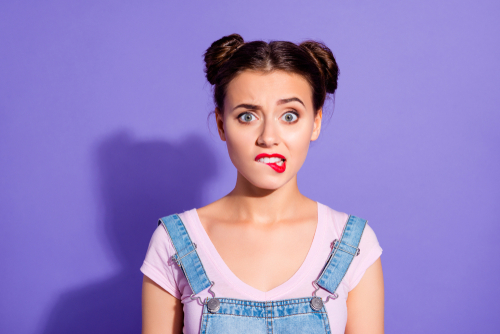 Do you want to be able to wake up and have clear vision without wearing contact lenses or glasses? A great way to do this is by having LASIK. It allows you to see clearly and say goodbye to glasses and contact lenses.
One of the biggest questions people have about LASIK is if it is permanent or not. Unlike some rumors you may have heard, LASIK is permanent.
LASIK is a permanent procedure because it reshapes your cornea. This means after LASIK most patients no longer need to wear contacts or glasses.
Keep reading to learn more about LASIK and why it's a permanent procedure!
Why should I consider getting LASIK?
Each year millions of frustrated glasses and contact-wearers become so tired of wearing them that they decide to get LASIK. This procedure provides you with visual freedom!
Since LASIK became FDA approved, it's only increased in popularity. LASIK is an elective medical procedure but it's performed frequently.
This means that the technology used during the procedure is always improving, making LASIK one of the safest medical procedures. Patients find the safety of LASIK reassuring which is one reason why it continues to be so popular.
The ongoing advances in technology mean LASIK continues to be more precise. More precision in the procedure means it is more and more effective all the time.
The majority of patients are happy with their results because LASIK is so effective. Recently more people have become dissatisfied with wearing contacts.
More people than ever want to live without them and still be able to see. The fact that the risk of infection is higher with contact lenses than with LASIK means more people than ever are choosing LASIK.
If you are considering LASIK, now is the time to do it. Why wouldn't you when the rate of satisfaction and effectiveness are higher than ever?
Despite all the data on LASIK's safety and effectiveness and patient success stories, some people are nervous. Some people are still worried that LASIK is not permanent, or that it will not fix their vision.
But the results speak for themselves. LASIK will improve, if not completely correct, your vision. It will last for many many years, and it will improve your life forever.
Are the final results from LASIK actually permanent?
In short, the answer is yes. The technology used during LASIK results in your cornea being permanently reshaped. It is important to note that LASIK can only treat current vision problems, not future ones. But even with that, LASIK is worth it.
Your eyes will change due to aging over time but you can still look forward to decades of clear vision with LASIK. Who wouldn't want to experience visual freedom and say goodbye to glasses and contact lenses?
Do you think it is time to think about getting LASIK? Schedule your LASIK consultation at Georgia Eye Associates in Atlanta, GA!
If you've ever dreamed of waking up in the morning with clear vision, LASIK could be the right choice for you!
Tags:
LASIK Atlanta
,
LASIK Eye Surgery Atlanta
,
LASIK Eye Surgery Buckhead
---