Home » Blog » What Makes LASIK Permanent?
What Makes LASIK Permanent?
Posted by: Georgia Eye Associates in LASIK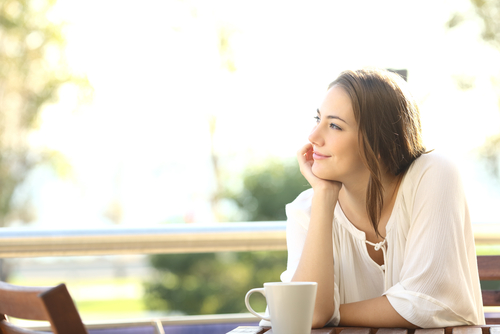 Considering getting LASIK? This is one investment you will not regret.
LASIK gives you the freedom to see clearly without the need for contact lenses or prescription glasses. When you get LASIK, it means there's a good chance you'll end up with 20/20 vision or better!
How does LASIK permanently correct your vision? It's a simple procedure that reshapes your cornea.
The cornea is the part of your eye that is affected by vision problems like nearsightedness, farsightedness, and astigmatism. These vision problems occur when the shape of your cornea has developed irregularly.
LASIK reshapes your cornea so that any irregularities are corrected. This is what makes LASIK permanent, and gives you perfect vision for the first time in your life.
Have an FSA? Did you know that you can use FSA dollars to pay for part of your LASIK procedure? They don't roll over so why not spend them on your vision?
Wouldn't you like to be able to see your computer for work or a menu while you're ordering with ease? These are a few of the benefits that LASIK provides you with! Keep reading to learn more about LASIK and why this permanent procedure is worth it!
What to Expect From Your LASIK Procedure
LASIK is a quick, painless, outpatient procedure. You can expect to be in and out in under an hour.
Keep in mind you can't drive yourself home so you'll need someone who can get you there safely. You'll be awake during LASIK but it's not painful! There are numbing eye drops you'll receive so you won't feel anything, pain included.
After your cornea is permanently reshaped, you can finally say so long to glasses and contact lenses.
What to Expect After LASIK
LASIK is a one-time payment and procedure that pays off dividends for the rest of your life. If you can't afford a one-time payment, there are financing options available as well!
LASIK makes your life more convenient and enjoyable. From the moment your eyes open in the morning until you go to bed at night, you'll have perfect vision.
No more fumbling around for your glasses on the nightstand, or misplacing them in your home. Say goodbye to poking yourself in the eye to get your contacts in and out. LASIK eliminates the need for any prescription vision correction.
LASIK gives you perfect vision whether you're out exercising in the morning, or dancing all night to your favorite music. Light or dark, you'll be able to see perfectly clear after LASIK.
LASIK Recovery
You can expect to be out of commission for 2 – 3 days following your LASIK procedure. Your vision may be very blurry when you first get out of your surgery. Don't forget about arranging a ride to and from your procedure since you can't drive home.
LASIK recovery takes only a few days, but it is important that you rest during your recovery. Your doctor will give you medical eye drops for any eye pain you may experience.
You will want to stay away from any exercise more than a casual outdoor walk. Light computer work is okay, but it is good to keep it to a minimum. You may find reading difficult.
Getting LASIK is an excellent investment in your vision and one that will pay off handsomely for years to come. Sit back and relax. Kick your feet up, and enjoy a job well done.
Ready to leave glasses and contact lenses behind? The first step in the process is a LASIK consultation. Schedule your consultation today with Georgia Eye Associates in Atlanta, GA!
Why wait if visual freedom is so close you can almost see it?
Tags:
Georgia Eye Associates
,
LASIK Atlanta
,
LASIK Buckhead
,
LASIK Eye Surgery Atlanta
,
LASIK Eye Surgery Buckhead
---