Home » Blog » 4 Ways That LASIK Will Help Your Future
4 Ways That LASIK Will Help Your Future
Posted by: Georgia Eye Associates in LASIK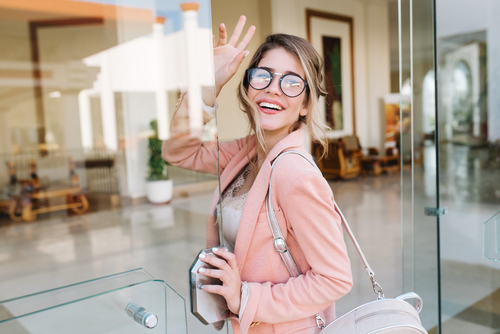 When it comes to vision correction, LASIK is a game-changer. No more contacts to put in your eye or solution to keep up with.
No more dealing with constantly changing glasses or contact lens prescriptions. LASIK is one decision that you will not regret.
Here are 4 ways that LASIK will permanently improve and help your future!
1. Better Vision Without Visual Aids
Wouldn't it be nice to have 20/20 vision or better without having to wear glasses or contacts? LASIK can provide just that.
Most patients that undergo LASIK end up with 20/20 vision or better after LASIK! That means you'll have clear vision from the moment you wake up to the moment you go to sleep.
2. LASIK is Less Expensive Over Time
LASIK may seem like a hefty up-front investment, but it is less expensive over time than glasses and contacts. The average person spends $500 every year on glasses and contacts.
LASIK is a one time payment that leads to incredible vision.
Wouldn't you rather say so long to buying new glasses and ordering new contacts? You wouldn't have to worry about accidentally breaking another pair or bulk buying contact lens solution.
Over time, LASIK is an investment that pays large dividends.
3. Improved Self-Confidence
Many people feel self-conscious about wearing glasses. LASIK eliminates that factor completely.
In fact, many people receive a large confidence boost after getting LASIK. They feel great no matter what style they are going for.
4. No More Second-Guessing Physical Activities
After getting LASIK, you won't have to second-guess your ability to enjoy physical activities. Go mountain biking, hiking, skiing, running or jogging without issues.
You won't have to comprise between seeing clearly and your glasses or contacts slipping. Enjoying physical activity more is one of the biggest reasons that many people get LASIK.
It will greatly improve your quality of life. This is especially true for those who live an active lifestyle.
What is LASIK?
LASIK is the most common laser vision correction procedure. It corrects refractive errors.
These include nearsightedness, farsightedness, and astigmatism. LASIK works because it permanently reshapes the cornea using laser technology. This laser technology allows doctors to measure and correct even the most unique imperfections of the eye.
LASIK is a bladeless procedure. This means that the surgeon will not make any incisions with a scalpel. Instead, the surgeon will use two different lasers.
This first laser is a femtosecond laser. This laser will make a small incision that creates a micro-thin flap on the cornea.
The second laser is called an excimer laser and it reshapes the cornea. The entire procedure lasts less than 20 minutes. After a couple days of recovery, most patients experience 20/20 vision.
LASIK Candidacy
Not everyone is a candidate for LASIK. Here are some of the most important factors taken into consideration for candidacy:
Having naturally large pupils or a thin cornea. This can affect the effectiveness of the procedure.
If you have any severe eye conditions such as glaucoma, cataracts, dry eye, or diabetes, you are not a good candidate for the procedure
Your eyes are stable, meaning your prescription hasn't changed in the last year or more
Ready to improve your eyesight and leave contact lenses and glasses behind? Schedule your LASIK consultation with Georgia Eye Associates in Atlanta, GA today!
Tags:
Georgia Eye Associates
,
LASIK Atlanta
,
LASIK Buckhead
,
LASIK Eye Surgery Atlanta
,
LASIK Eye Surgery Buckhead
---