Home » Blog » How To Prepare Before You Have LASIK
How To Prepare Before You Have LASIK
Posted by: Georgia Eye Associates in LASIK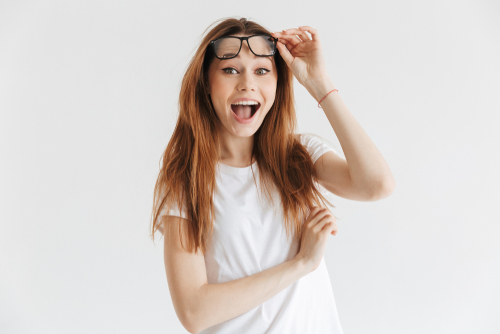 Thinking about having LASIK? Scheduled your appointment for the procedure? If so, you'll soon have the crystal clear vision you've only dreamed about!
Of course, the best part is you'll no longer need glasses or contact lenses. Many LASIK patients find that they no longer even need reading glasses.
That's definitely worth it if you can achieve visual freedom that's yours for the rest of your life. It's a small taste of what you can expect after having LASIK.
Did you know that LASIK is the most commonly performed medical procedure? Millions of people have had LASIK already, so why not be one of them?
If you're not sure what to expect before LASIK, keep reading for a few tips on how to prepare before you have the procedure!
Schedule Your LASIK Consultation
The first step in the LASIK process is a LASIK consultation. During your consultation, your eye doctor will closely examine your eyes.
They will look for signs of eye disease and conditions like glaucoma, dry eye syndrome, macular degeneration, and cataracts. These diseases and conditions can make LASIK unsafe.
Your eye doctor will test your tears to make sure they lubricate your eyes and that you're producing enough tears. Natural lubrication of your tears is necessary for the LASIK recovery process. You shouldn't have LASIK if you have dry eyes.
Drink Water
Staying hydrated is essential to your everyday life. It is even more important before LASIK.
Did you know that dehydration can cause your eyes to be dry? Your eyes need to stay lubricated and moist before your LASIK surgery. For this reason, you should drink at least 8, 8-ounce glasses of water every day.
Get Plenty of Sleep
Well-rested eyes make LASIK surgery go even smoother. Step up how much shut-eye you get from 8 to 9 nine hours in the days leading up to your procedure.
Try reading before bed instead of looking at your phone, tablet, or computer. This can help improve the quality of your sleep and help you fall asleep faster.
Arrange for Your Recovery
Recovering after LASIK is a breeze, but you will be out of commission for a few days. Your vision will be blurry, and you may find computer work difficult.
To give your eyes enough time to rest, you should take the day after LASIK off from work to relax. Your vision may be blurry right after LASIK or it may be clear.
Even if it is clear, you still won't be able to drive yourself home. Make a game plan and arrange for your transportation to and from your surgery in advance.
Do your best to relax during your recovery period. Try not to exercise beyond a light walk, and make sure not to do any heavy lifting.
This can cause strain on your eyes. Your eye doctor will prescribe you eye drops to prevent inflammation and infection. It's important to take these exactly as prescribed.
As long as you follow the instructions from your eye doctor, you should end up with the results you want after LASIK. A few days to relax is more than worth it for the visual freedom you've always wanted!
Are you ready to ditch glasses and contact lenses? LASIK is the answer.
The first step in the process is a LASIK consultation. Schedule yours today with Georgia Eye Associates in Atlanta, GA!
Tags:
LASIK Atlanta
,
LASIK Eye Surgery Atlanta
,
LASIK Georgia
---