Home » Blog » 3 Reasons To Get LASIK This Holiday Season
3 Reasons To Get LASIK This Holiday Season
Posted by: Georgia Eye Associates in LASIK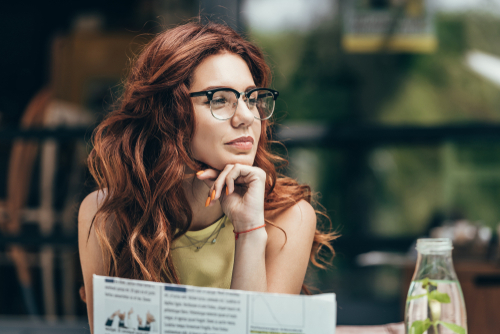 Ever thought about having LASIK? There is no better time to get LASIK than the end of the holiday season!
LASIK has an incredible success rate when it comes to correcting vision problems. Most LASIK patients end up with 20/20 vision or better!
LASIK is a simple outpatient procedure that takes less than an hour. The procedure is non-invasive, using lasers and only requires a few small incisions. After a short recovery period, you'll be enjoying life again without having to wear prescription glasses or contact lenses.
This holiday season, give yourself the gift of LASIK. It's a self-care gift that will continue to pay dividends throughout the new year, and in the following years to come.
Keep reading for 3 reasons you should get LASIK this holiday season!
1. Seeing Holiday Cheer With Clear Vision
There's so much to see and do during the holiday season. It's no wonder that for many people, it's their favorite time of year!
For starters, you need to choose the perfect Christmas tree. Then there's the decorating ceremony with the tree with your friends and family.
Ice skating rinks spring up around town. And of course, there are the Christmas parades. That's not to mention all the holiday parties at your office, with your family, and with your friends.
This year, make sure you can witness the holiday cheer and spirit going on around you with clear vision. LASIK can make that happen.
LASIK allows you to experience your favorite holiday festivities without the need for glasses or contact lenses.
2. Flexible Spending – Use it or Lose it
A flexible spending account is a blessing when it comes to paying for expected and unexpected health expenses. From medication, to routine doctor visits, and even an emergency visit, your FSA can cover it all.
But many people find themselves with a surplus of flexible spending dollars at the end of the year. What should you do in this situation?
You really only have two choices when it comes to a surplus of flex dollars – use them or lose them. Flexible spending dollars do not roll over into the new year, so it's now or never.
LASIK is the best possible way to spend your surplus flex dollars. It's an investment into yourself that will have you reaping the benefits for years to come.
3. Look, Feel, and See Your Best
On the specific topic of holiday parties, don't you want to look your best? When you look your best, you tend to feel your best.
Seeing your best, without needing contact lenses or prescription glasses can help you look and feel your best.
LASIK corrects your vision so that you no longer need contact lenses or glasses. Just a one time procedure, and you will be looking, feeling, and seeing your best.
Let LASIK give you that extra confidence boost this holiday season.
Ready to leave contacts and glasses behind you this year? The first step is a LASIK consultation.
Schedule yours today with Georgia Eye Associates in Atlanta, GA today! Isn't it time to put blurry vision behind you?
Tags:
LASIK
,
LASIK Georgia
,
LASIK Surgery
---