Home » Blog » Overcoming LASIK Anxieties and Fears
Overcoming LASIK Anxieties and Fears
Posted by: Georgia Eye Associates in LASIK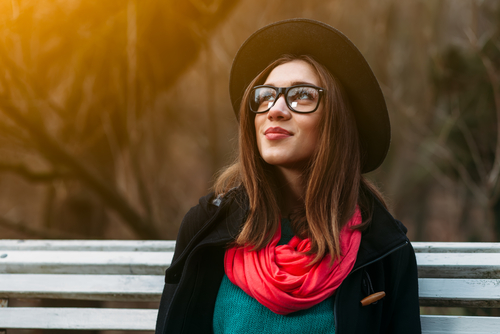 Fear and anxiety about any upcoming surgical procedure are completely normal. There's nothing to be ashamed of! Feeling extra nervous before LASIK? We assure you, you aren't the only one!
But why exactly are you afraid of laser vision correction? Maybe your anxiety has you focusing on the risks of LASIK, low as they are.
We'd like to make you feel more comfortable about LASIK by addressing a few LASIK myths.
If this helps, then great! If not, consider scheduling a LASIK consultation at Georgia Eye Associates!
Keep reading to learn more about overcoming your LASIK fears and anxieties!
What Other People Say: It's going to hurt.
What LASIK Patients Need to Know: If you are nervous that LASIK will hurt, you don't have to be. Why? Before the procedure, you'll receive numbing eye drops.
Once these drops kick in, you won't be able to feel a thing during LASIK! So there's no pain to worry about because you can't feel anything beyond slight pressure.
If you're really nervous, you'll also receive medication for your nerves like Valium. LASIK is fast and painless!
What Other People Say: It's not a real surgery
What LASIK Patients Need to Know: Although LASIK doesn't have an operating room, it's a real surgery! Before scheduling your LASIK procedure, you'll have a series of instructions for preparing.
You'll need to stop wearing contacts 2 weeks before, and follow all other instructions. There's also a recovery period after LASIK.
Unlike other surgeries, LASIK has a quick recovery period! Most LASIK patients can go back to work the day after LASIK! And they have better vision than ever before.
What Other People Say: LASIK could make you go blind
What LASIK Patients Need to Know: Every surgical procedure comes with its own respective set of risks, including LASIK. But when it comes to LASIK, the risks are extremely low, especially when it comes to going blind.
Since becoming FDA approved in the nineties, LASIK has only evolved. There's a reason it's the most popular elective procedure to undergo!
You can rest easier knowing that serious LASIK complications are a rare occurrence. It's also good for LASIK patients to know that blindness is not, and never has been, a laser vision correction risk.
The most common side effect that LASIK patients experience is dry eye. In most cases, dry eye from LASIK goes away after a few months.
Another common side effect is halos or glare around lights. Like the dry eye, this usually goes away after a few months during recovery.
What Other People Say: Did you know the laser they use can burn your eyes?
What LASIK Patients Need to Know: The truth is that the lasers used for LASIK can't burn your eyes. In fact, LASIK lasers are "cold" lasers. LASIK has a reputation for being effective and safe.
If the procedure could burn your eyes, it wouldn't be FDA approved. Ignore the myths and remember that LASIK can be great if you want freedom from glasses and contacts.
When it comes to any procedure, make sure you have all the facts! Ready to see if you could be a LASIK candidate? Schedule a LASIK consultation at Georgia Eye Associates in Buckhead, Atlanta, Lawrenceville, and surrounding Georgia areas today!
Tags:
Laser Vision Correction
,
LASIK
,
LASIK Eye Surgery
,
LASIK Surgery
---