Home » Blog » Top Fears LASIK Patients Face
Top Fears LASIK Patients Face
Posted by: Georgia Eye Associates in LASIK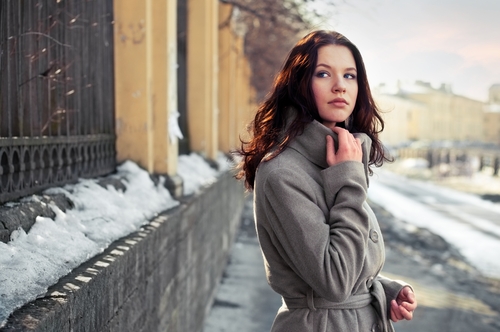 When focusing on LASIK, patients may have lots of questions. How do I choose the best surgeon? What if my vision doesn't improve enough after LASIK? These are normal thoughts for prospective LASIK patients.
LASIK, which stands for Laser Assisted in Situ Keratomeliusis, is a safe procedure. Keep reading to learn more about the top LASIK fears patients face and how to conquer them!
LASIK Fear #1. Choosing The Right LASIK Surgeon and Laser Surgery Center
It is important to feel comfortable with the surgeon who will be handling your procedure. You should also feel comfortable in the facility itself, as well. To help you make the best choice when selecting your LASIK surgeon, focus on the following tips:
If possible, make an appointment with a cornea specialist. These experts know all about LASIK and other surgeries involving the cornea. and other surgeries and conditions involving the cornea. You'll have nothing to worry about with the best of the best performing your LASIK surgery.
Make sure to consider only those LASIK surgeons who provide complimentary consultations. This should include a comprehensive eye exam as well as discussing LASIK and your needs. If a LASIK surgeon isn't offering these basic things, watch out!
Search for a LASIK surgeon who encourages your questions, and addresses your concerns. An experienced surgeon should make you feel comfortable and easily answer your questions. If they seem unsure or like they're guessing, it's okay to keep looking. You'll know when you find the right LASIK surgeon for you!
LASIK Fear #2. What Happens If I Am Not Approved For LASIK?
This is an important factor (and possible outcome) to prepare yourself for…just in case. People tend to forget that LASIK is a surgical procedure. As a result, it may not be right for everyone.
If you're not a good candidate for LASIK, there are other vision correction options. There are other procedures, such as PRK, that might work for you. Be sure to speak with your surgeon during your consultation about all options.
PRK is a procedure that is like LASIK that delivers equal results. With PRK, there is no flap created. This is a better option for patients that have thinner corneal tissue.
At your LASIK consultation with Georgia Eye Associates, we will measure corneal thickness. We'll also discuss your health history and expectations with LASIK. These are all important parts when determining if someone is a good LASIK candidate!
LASIK Fear #3. Is LASIK As Low Risk As People Say?
YES! Of course, LASIK does have a risk, as every surgery does. But LASIK is a low-risk procedure that has earned its reputation of safety and reliability.
Prospective LASIK patients can rest easier knowing that any complications are treatable. If you're concerned about risks with LASIK, make sure to discuss them with your LASIK surgeon.
Choosing an experienced LASIK surgeon reduces any risks. It's also important that you choose a practice using modern technology.
Want to learn more about LASIK? Schedule your LASIK consultation with Georgia Eye Associates in offices in Buckhead and Tucker, Georgia today!
Tags:
Laser Vision Correction
,
LASIK
,
LASIK Eye Surgery
---