Home » Blog » What Are My IOL Options?
Posted by: Georgia Eye Associates in Cataracts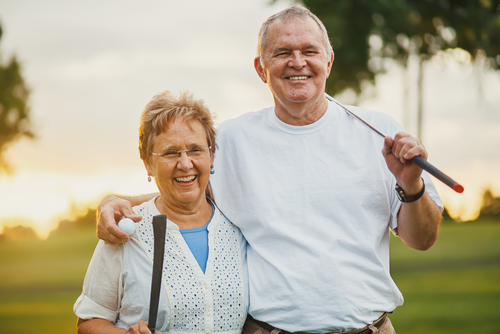 Advancements in cataract surgery have come a long way. Patients no longer have to wear thick glasses or special cataracts to see after surgery. Instead, intraocular lenses now allow people to see better than before! Keep reading to learn more about your IOL options with Georgia Eye Associates!

IOLs have changed significantly over the years. Patients now have choices based on what is best for them. One thing to consider when choosing an IOL is your lifestyle. Some patients may only want standard IOLs.
These IOLs only provide vision correction for distance. Standard IOLs mean you'll keep wearing glasses after cataract surgery to see up close. Other options available to patients include aspheric lenses, toric lenses, accommodating IOLs, and multifocal lenses.

Each patient is different and has different needs when it comes to cataract surgery. Patients with cataracts experience vision loss, which is frustrating.

If cataracts are getting in your way, it's time for a change. Cataract surgery at Georgia Eye Associates can help! We'll make sure you choose the IOL that's right for you. Cataract surgery may seem scary, but you're in good hands with us.

What Are Aspheric Lenses?

The shape of your IOL can be the difference between improved vision and vision problems after cataract surgery. Having an aspheric lens helps correct for vision problems like glare and halos. These vision problems can make it more difficult to drive at night or see clearly in low-light.

Standard IOLs are shaped spherically and uniformly. Our natural eyes are not shaped uniformly, meaning that our eyes are aspherical. If you can afford it, premium IOLs with aspheric lenses provide better vision. It's important to talk to your eye doctor about what kind of IOL is best for you.


What Are Toric Lenses?

Toric IOLs are another premium lens option that is available. Premium lens implants provide advanced vision correction features. These advanced vision correction features are not available with standard IOLs. Many patients choose standard IOLs because they are covered by Medicare and insurances.

Toric lenses can correct various vision problems including farsightedness, nearsightedness, and astigmatism. Standard IOLs cannot correct these vision problems.

Accommodating Lenses

Accommodating IOLs are a premium lens implant. An accommodating IOL allows for the expansion of clear vision changes. This is because of the IOLs aspheric shape.

When a patient gets an accommodating lens, it removes the need for reading glasses. You'll be able to drive or read an article without reading glasses with this IOL. After an accommodating lens, you'll be able to see up close and far away. Talk to your cataract surgeon to find out if an accommodating lens could be right for you.

Multifocal Lenses
Multifocal premium lens implants contain varying magnification in different parts of the lens. A multifocal lens may be a good option for someone with an active lifestyle. Multifocal IOLs free patients from glasses or contacts after cataract surgery. These IOLs may take some time to get used to, but they are worth it!

Want more information about IOLs and what's available? Contact Georgia Eye Associates and schedule your cataract consultation today!
Tags:
Cataract
,
cataract surgery
,
Ophthalmologist
---