Home » Blog » What Are The Differences Between Bladeless And Traditional LASIK?
What Are The Differences Between Bladeless And Traditional LASIK?
Posted by: Georgia Eye Associates in LASIK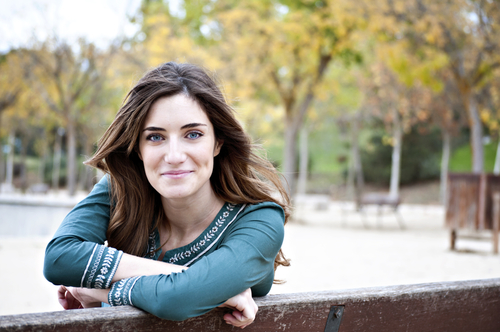 You've had your LASIK consultation with one of our qualified LASIK surgeons at Georgia Eye Associates
. At your consultation, you
were approved
as a candidate for laser vision correction. Congrats!
Thanks to your approval, a new world free from glasses and contacts awaits you! Now that you're a candidate for LASIK, it's time to consider your options. Depending on the thickness of your corneas, bladeless LASIK may be the right option. Another option to consider is the more traditional LASIK procedure.
If you qualify for LASIK, you may have questions. With different LASIK options available, it can be hard to pick the right one.
The two procedures to consider are bladeless LASIK and traditional LASIK. Both procedures provide vision correction, but not every LASIK candidate qualifies for both. Keep reading to learn more about the differences between these two procedures!
Bladeless LASIK Laser Vision Correction
Bladeless LASIK— aka custom LASIK— is the premium laser vision correction option. Bladeless LASIK has less complications. Patients who don't qualify for traditional LASIK could qualify for bladeless LASIK.
In traditional LASIK, you must have corneal tissue that is thick enough. If your corneal tissue isn't thick enough, you could have complications. During LASIK, your surgeon creates a flap on the surface of the cornea. A tool called a microkeratome blade creates the flap.
The flap is then pulled back and the programmed laser emits light to remove corneal tissue. After the corneal tissue
is removed
, your eye becomes reshaped. This leads to vision improvement! Bladeless LASIK allows more candidates to experience vision correction, even with thin corneas.
How Does Bladeless LASIK Work?
Unlike traditional LASIK, your LASIK surgeon creates the flap without a microkeratome blade. Instead, they use a computer controlled LASIK laser. This laser operates at high speeds and targets tissue at a molecular level.
The process happens without heat or any surrounding tissue damage. Your LASIK surgeon then uses a LASIK laser to reshape the cornea and improve your vision. With bladeless LASIK, the possibility of human error is completely erased.
Bladeless LASIK Benefits
Bladeless LASIK has many benefits. Compared to traditional LASIK, it lets more patients qualify for laser vision correction. If you don't qualify for bladeless LASIK, you could still be a candidate for traditional LASIK.
Traditional LASIK is a fantastic option for those that qualify. Bladeless LASIK is the most advanced form of LASIK technology. This makes it more expensive than traditional LASIK. Patients who have traditional LASIK pay less out of pocket expenses. Traditional LASIK will offer the same vision correction as your glasses or contacts.
Other benefits of bladeless LASIK with Georgia Eye Associates include:
Reduced chance of complications following your LASIK procedure

Faster healing and recovery time after your bladeless LASIK procedure

Lower risk of post-LASIK dry eye

Vision correction customized to your individual eyes and vision needs
Tags:
LASIK
,
Vision
---