Home » Blog » 4 Things That Could Be Causing Your Dry Eyes
4 Things That Could Be Causing Your Dry Eyes
Posted by: Georgia Eye Associates in Uncategorized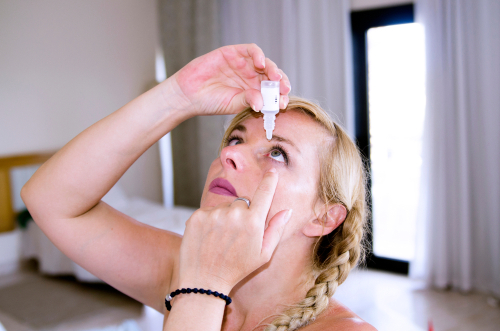 Over 16 million Americans have been diagnosed with dry eye disease. This number may already seem staggering, but the truth is that the number of cases is likely higher.
Many people have the disease but haven't been properly or officially diagnosed. This is why it is so important that you receive regular eye exams.
Eye exams allow your eye doctor to identify and potentially correct any problems with your vision before they get out of control. Keep reading to learn about 4 things that could be causing your dry eyes!
How to Know if You Have Dry Eye (and What Causes It)
Dry eye comes with a multitude of symptoms. Some are more common than others, and you may experience some symptoms and not others. They include:
Dryness
Irritation
Redness
Discharge of mucus
Grittiness
Light sensitivity
Watery eyes
Difficulty seeing in low light
Difficulty using contacts
Tired eyes
Determining the cause of your dry eye is a bit more complicated. More often than not, it's a combination of factors rather than one overarching reason. The biggest factors are:
1. Tear production
Plain and simple, if you are not producing enough tears, then your eyes will be dry. Tears are a necessary part of maintaining healthy eyes.
They function in several different important ways. First, they deliver important nutrients to the surface of the eye.
Second, they lubricate the eye, preventing scratches and abrasions. Finally, they are a shield against bacteria and germs that could cause infections. If your body stops producing them, you lose out on the important benefits they provide.
2. Tear quality
Tears have three main components. They use water to deliver nutrients, mucus to spread the water, and oil to protect the tear.
If they are lacking in any ingredient, then every tear that is produced will not be enough to maintain healthy eyes. Generally, bad tear quality refers to tears that lack oil.
This happens when the meibomian glands in the eyes become blocked or clogged, as a sticky residue builds up in the pores.
3. Environment
Where you live, climate, and the air quality all affect your ability to produce and maintain tears. Cold, dry air will dry out your eyes the same as wind can, and airborne dust, pollen, or pet dander can cause irritation.
4. Habits
A healthy diet and good hydration are as important as reducing smoking and screen time when it comes to preventing dry eye. Following good habits can keep your eyes healthy even if your eyes aren't dry.
Treating Your Dry Eye
When it comes to dry eye, treatment and prevention go hand in hand. Altering your environment and changing your habits can make a big difference.
For some, this isn't enough. Medication can also help, as can punctal plugs that stop tears from draining or meibomian gland therapy to unblock oil-producing glands.
If your eyes are dry, the first step should be seeing your eye doctor and discussing a treatment plan. Schedule an appointment at Georgia Eye Associates in Atlanta, GA today with one of our ophthalmologists! We'll help you get your eyes back to normal and feeling better!
Tags:
Dry Eye Atlanta
,
Dry Eye Buckhead
,
Dry Eyes Atlanta
,
Dry Eyes Buckhead
,
Georgia Eye Associates
---