Home » Blog » 14 Tips For Before, During, and After LASIK
14 Tips For Before, During, and After LASIK
Posted by: Georgia Eye Associates in LASIK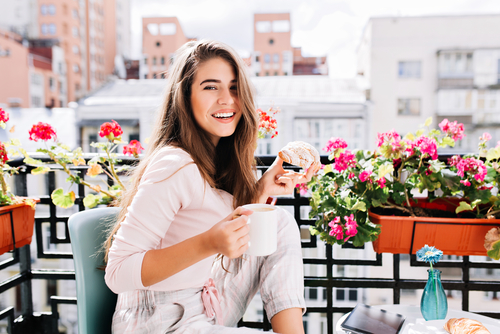 Considering LASIK? Although it's an easy procedure, there are some things you should know before you have it.
The procedure only lasts for about 15 minutes per eye. But the experience does not begin or end there.
There is quite a bit of preparation you will need to do, and things you should remember during your recovery. Keep reading for 14 tips for before, during, and after LASIK!
Before
Remove your contacts well before your surgery. Stop wearing soft contact lenses at least 2 weeks before LASIK, according to the FDA. Rigid gas permeable lenses need a 3 week intervention period. If you wear hard contact lenses, you will need to remove them 4 weeks before having LASIK.
Make sure you and your doctor are up to date on your medical history, including any medication you are currently taking.
Ask plenty of questions before surgery. It is important that you are as comfortable with the procedure as possible before your surgery date. Having more information may put you at ease.
You should clean off any makeup, lotions, or perfumes from your face the day before the surgery as they can cause irritation or infection.
Get a ride set up to and from the clinic. You will not be able to drive after the surgery, as your vision may be blurry for some time.
During
You will need to be able to stare at a fixed point for at least 60 seconds at a time to have a successful procedure.
If you are feeling anxious, ask about receiving medication to calm yourself.
After
Be sure to rest when you get home. You will likely be tired from the surgery and sleep will help begin the healing process. Don't nap without your eye shield, as your eyes will be very fragile for several days.
Plan to have a follow-up appointment with the doctor within 48 hours of your procedure. This will allow the doctor to assess your progress. If there are any problems, it's better to catch them early. You will have several more checkups over the course of your recovery.
You should avoid putting any amount of strain on your eyes for the first few days. Lifting heavy objects or even bending over at the waist can cause your incision to open up. Your doctor will let you know when it's safe to complete these tasks again.
High-risk contact sports should be avoided for at least 4 weeks.
Use lots of eye drops throughout your recovery, even if your eyes are not itchy. This will help keep them lubricated and protected from infection.
Do not use makeup or facial creams for at least 2 weeks after the surgery.
Do not rub your eyes at any point during your recovery. It may be tempting as your eyes may be itchy and irritated for several days, but it can cause severe damage.
There are many more things you will learn about the procedure at your LASIK consultation. As long as you have realistic expectations, you'll have a great experience!
Think that LASIK is the right procedure for you? Schedule your LASIK consultation at Georgia Eye Associates in Atlanta, GA now!
If you've ever dreamed of a life free of glasses and contacts, LASIK could be everything you've ever wanted!
Tags:
Georgia Eye Associates
,
LASIK Atlanta
,
LASIK Buckhead
,
LASIK Eye Surgery Atlanta
,
LASIK Eye Surgery Buckhead
---