Home » Blog » 5 Tips When Preparing For LASIK
5 Tips When Preparing For LASIK
Posted by: Georgia Eye Associates in LASIK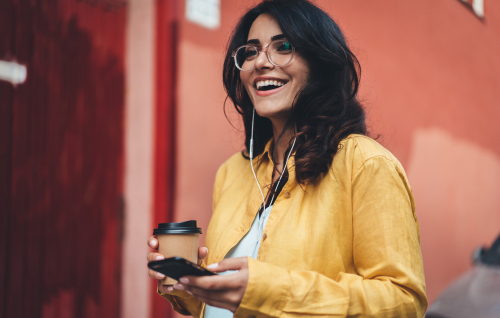 LASIK may be a short procedure since it only takes about 15 minutes per eye but there's more to it. Wondering how to prepare before undergoing this amazing procedure? Keep reading for 5 tips to follow when preparing for LASIK!
1. Attend a LASIK Consultation
Contact Georgia Eye Associates to get started on your LASIK journey. The first step is to schedule a LASIK consultation.
A consultation is the first stepping stone towards vision independence. A LASIK consultation is the only way to determine if you're a good LASIK candidate.
This takes into account factors like age, health, vision status, and other attributes. LASIK is only performed on patients it is deemed safe enough for. Consultations take a few hours to complete, so make sure to schedule appropriately.
2. Schedule a Ride For Your Surgery Date
If you find out that you are a good LASIK candidate, the next thing to do is to find a ride for your surgery. Many people are astounded with how immediate vision improvement is after LASIK.
Even if your vision is better, you cannot drive yourself home after LASIK. Why? During LASIK, patients receive numbing eye drops. These drops numb the eye so you don't feel any pain.
But they can also make your vision blurry after LASIK. Having blurry or numb eyes is the last thing you want if you're driving. This is why LASIK patients must have someone who can drive them home after the procedure is over.
3. Do Not Wear Contacts For Two Weeks
Contacts actually have an observable effect on your cornea. Wearing contact lenses causes your cornea to change shape.
This is only temporary but if you're getting LASIK, it can make a big difference. The success of LASIK depends on your eyes being in their most stable and natural state.
If your vision isn't stable, it could lead to inaccurate measurements. This could mean incorrect vision correction. After two weeks of wearing glasses, your corneas should revert to their natural shape.
If you wear hard contacts, then you will need to remove them for at least a month before having LASIK.
4. Do Not Use Product or Makeup on Your Face
You should stop wearing makeup and perfumes or lotion on your face for a couple of days before LASIK. Residue from these products could get into your eyes.
This could cause an infection or irritation. After LASIK, your eyes will be very susceptible to both while they are healing.
5. Plan Your First Day of Recovery
You will have very few options of what you can do when you first start your recovery. You will likely want to sleep for quite a bit, as the surgery can take a lot out of you.
Once you wake up, you will be pretty limited with what you can do. Download some music, a podcast, or an audiobook to listen to. It's important to keep your eyes closed, even if you aren't sleeping.
Your vision may be better, but it may also be blurry or unstable after LASIK. You may experience light sensitivity, which should go away after a few days.
Think you may be a good LASIK candidate? Find out by scheduling your LASIK consultation at Georgia Eye Associates in Atlanta, GA now!
Tags:
Georgia Eye Associates
,
LASIK Atlanta
,
LASIK Buckhead
,
LASIK Eye Surgery Atlanta
,
LASIK Eye Surgery Buckhead
---