Home » Blog » Exercise for Your Eye Health This Fall!
Exercise for Your Eye Health This Fall!
Posted by: Georgia Eye Associates in Uncategorized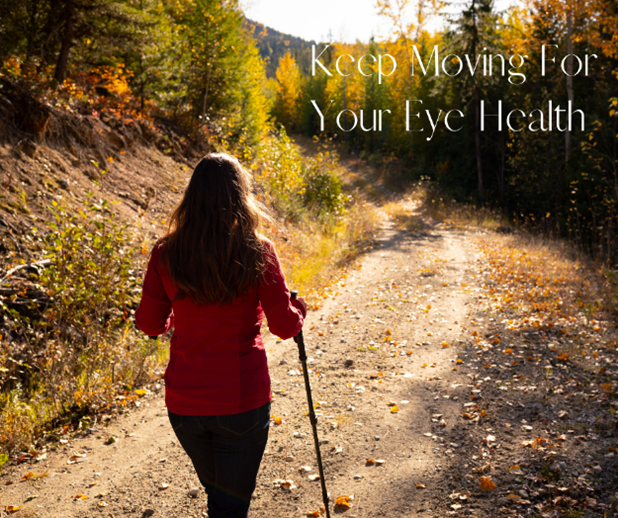 Exercise for Your Eye Health This Fall!
We have officially welcomed the Fall season, which includes cooler weather, yummy fall season treats, and maybe for some people, less time exercising. In a Gallup survey, Americans typically exercise more in the spring and summer and less in the fall and winter. However, it only takes 30 minutes of physical exercise a day that can pay benefits to your heart, your waistline, energy level, and exercising can also do your eyes a world of good. It makes sense that your eyes would receive the same benefit that the rest of your body does when you exercise. Many eye diseases are linked to other health problems, including high blood pressure, diabetes, and high cholesterol levels. Exercise can help keep these problems at bay or limit their impact if they do occur.
According to the American Academy of Ophthalmology, two studies have shown that people who exercise regularly were less likely to develop serious eye disease. In one study, researchers followed more than 5,600 men and women to see if there was a link between moderate exercise and ocular perfusion pressure, an essential factor in the development of glaucoma. People who engaged in moderate physical activity were 25 percent less likely to develop glaucoma than largely inactive people.
In another study, researchers looked at the medical history of more than 3,800 people to see if there was a relationship between developing age-related macular degeneration (AMD) and being physically inactive. The scientists found that people who exercised three times a week were less likely to develop AMD than people who did not exercise.
If you already have a disease, exercise can help you manage it better. For example, physical activity can help people with diabetes keep their disease under control. That reduces the risk of complications, including diabetic retinopathy, the leading cause of vision loss among working-age adults.
Moderate physical exercise, like going for a walk three times a week, can lower your intraocular pressure (IOP) and improve blood flow to the retina and optic nerve. However, to receive the benefits of exercise, you need to keep your exercise regimen consistent. Once you stop exercising, your IOP will return to previous levels.
The good news about exercise is that you do not have to be a marathon runner to reap the benefits. Enjoying the fall colors while taking a brisk walk, climbing the stairs, and dancing are all great ways to get a good work out that will help you and your eyes stay healthy.
Georgia Eye Associates celebrates Healthy Aging Month and welcomes the Fall season to help empower you with eye health education, and we are here for all your eye care needs!
---