Home » Blog » What To Expect After LASIK Surgery
What To Expect After LASIK Surgery
Posted by: Georgia Eye Associates in LASIK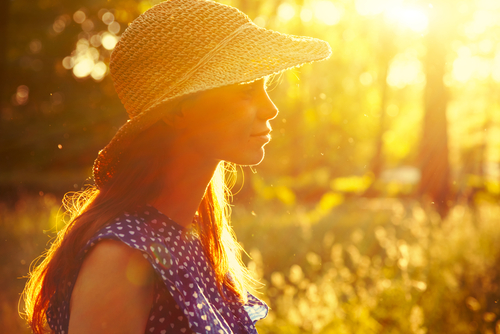 Are you thinking about LASIK surgery? After all, LASIK will finally allow you to enjoy life thanks to the convenience of clear vision. One thing to consider is the recovery period and what kind of results you can expect after undergoing LASIK eye surgery on one or both eyes at Georgia Eye Associates.
Generally speaking, the odds are in your favor for achieving 10/25 vision after your refractive eye procedure, and possibly even better than 20/25! On average, 8 out of 10 LASIK patients go on to experience the freedom that comes with no longer having to depend on prescription eyeglasses or contacts.
Prospective LASIK candidates with low-grade myopia, or nearsightedness, have the greatest probability of success and improvement in vision. Talk to your eye doctor if you have astigmatism or hyperopia, also known as farsightedness, as these conditions mean your results will be less predictable. The only way to know for sure if you're a good candidate for LASIK is to schedule a free consultation.
Immediately After LASIK
Right after LASIK refractive eye surgery, you may experience watering, itching, or burning of the eyes. Your vision will also temporarily be blurry, but don't worry! After LASIK, you won't be able to drive, so make sure you have a guaranteed ride home after. Since numbing drops are used during LASIK, your level of pain after the procedure will be minimal. Your LASIK surgeon also may give you pain medication and eye drops to help minimize any discomfort that you may experience. A shield designed for nighttime wear may also be provided to you to protect your eyes while sleeping.
Follow-up Appointments
One to two days after the procedure, you'll return to your LASIK eye surgeon for your follow-up appointment. Your eyes will be examined by your surgeon to make sure they are healing properly. Your eyes will also be checked to ensure no complications have developed. Ask your LASIK surgeon how many follow-up appointments they recommend in the first six months after LASIK. It is crucial that you attend all follow-up appointments at Georgia Eye Associates!
Two Weeks Post-LASIK
For those who enjoy wearing eyeliner, eyeshadow, and mascara, two weeks after LASIK is the time to celebrate! This means it is now safe to start wearing makeup on and near your eyes. Ask your doctor about how soon you can resume other normal activities and strenuous sports. Your eye health is important, so be sure to closely follow all recommendations set forth by your doctor.
Two To Three Month Mark
Although you'll be able to see immediately following your LASIK refractive eye surgery, it will take about two to three months for your eyes to be fully healed. At this point, your vision will have stabilized. Your surgeon will have explained to you prior to your procedure that your final vision outcome, does, in part, depend on your vision prior to LASIK.
Now that you know what to expect after LASIK surgery, what are you waiting for? Schedule a free consultation with Georgia Eye Associates today!
---