Home » Blog » 3 Tips For A Smooth LASIK Recovery
3 Tips For A Smooth LASIK Recovery
Posted by: Georgia Eye Associates in LASIK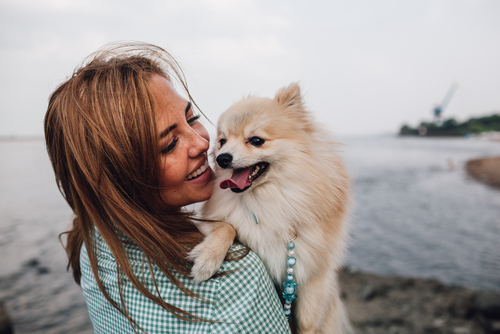 Did you know that LASIK has a 96% success rate with patients who have had it? This is because LASIK is incredibly effective and safe.
Something that all LASIK patients have in common is that they have all had to go through recovery after. As safe and effective as the procedure is, LASIK is still surgery.
The good news is that as far as surgical recovery goes, LASIK recovery is simple and relatively pain-free. The time it takes to recover from the surgery varies from patient to patient.
You can expect the full recovery to take about 2 to 3 months. During recovery, you can resume most of your normal routine in a matter of weeks! Here are a few tips to make sure your recovery goes as smoothly as possible.
Keep Your Eyes Protected
For a brief period after LASIK, your eyes will be in danger of becoming easily damaged. This is because, during the procedure, a flap is created in your cornea.
While this flap is reattaching, it can become dislodged. This can cause complications with your vision.
It is important to never rub your eyes and wear the eye shields given to you while sleeping for the first few days. You should avoid straining yourself as well.
This includes sports, heavy lifting, and bending over. After the first week of recovery, you can start getting back into your normal routine.
Your eyes will also be more prone to infection during this time, so avoid getting anything in them. Even clean water can house infectious bacteria. Avoid baths and swimming, and shower with your eyes closed.
Keep Your Eyes Lubricated
Dry eye is an extremely common side effect of LASIK surgery. When creating the flap, some nerves get severed in the cornea. This can cause a decrease in your tear response.
It often clears up after a couple of weeks, but in the meantime, you will need to hydrate your eyes with eye drops. Be sure to avoid touching your eyes with the applicator and wash your hands before using the eye drops.
Use them even if you don't feel like you need them. Artificial tears will provide a physical barrier from germs. After LASIK, this will further protect your eyes from infection.
Attend Follow-up Appointments
You will need to check in with your surgeon within 48 hours after the procedure. After that, you will have several more appointments scheduled.
It is important to take the time to go to these. This allows your doctor to identify and correct any problems early on. It is normal to be a little bit uncomfortable after getting LASIK.
It is not normal to be in severe pain after LASIK. If you find yourself in pain that is getting worse instead of getting better, let your doctor know. This could be a sign of a complication or infection.
Wondering if you could be a good LASIK candidate? Schedule a LASIK consultation at Georgia Eye Associates in Atlanta, GA today! Isn't it time to find out if visual freedom could be in your future?
Tags:
Georgia Eye Associates
,
LASIK Atlanta
,
LASIK Buckhead
,
LASIK Eye Surgery Atlanta
,
LASIK Eye Surgery Buckhead
---