Home » Blog » 7 Questions For Your LASIK Surgeon
7 Questions For Your LASIK Surgeon
Posted by: Georgia Eye Associates in LASIK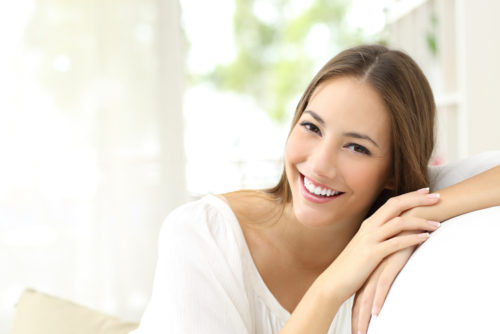 Thinking about getting LASIK? For contacts and glasses wearers, it's a common thought. After all, millions of people around the world have undergone LASIK!
If you're considering LASIK, you should find a qualified and experienced LASIK surgeon. Keep reading for a list of 7 questions to ask your LASIK surgeon!
1. How long have you been performing LASIK eye surgery?
A good LASIK surgeon should have at least three years of experience performing LASIK. Any less than this indicates that they may not be totally comfortable with the procedure yet.
These are your eyes we are talking about here, so you deserve only the best!
2. How many LASIK procedures have you performed?
At the very least, a good LASIK surgeon should have performed at least 500 LASIK procedures. Of course, if you can find someone who has performed more, that may be better.
Thousands mean that they perform LASIK on a regular basis.
3. How many LASIK surgeries have you performed with your current technology?
This can seem like an odd question but hear us out! LASIK as a procedure has evolved significantly since it first became FDA approved. Your surgeon should have performed at least 100 surgeries with the same technology.
Yes, the amount of time that they have used their technology makes a difference! Think about it!
Any LASIK surgeon is a rookie when it comes to new equipment and procedures. That's why you want your surgeon to have experience using their current technology.
You're much less likely to develop complications after LASIK with an experienced surgeon. Your vision is too important to trust to someone without experience.
4. How many prospective patients do you turn down for LASIK?
Your LASIK surgeon may not have an exact number, because they don't need one. What you're looking for here is if they never turn down patients for LASIK.
This is a big red flag! If you hear this, do not get LASIK from this practice. Like any medical procedure, LASIK is not right for everyone.
For the best possible results, LASIK should only be performed on people who qualify for it. Seems like common sense but there are some surgeons out there who don't feel this way.
5. Have you ever been in the position of having a malpractice claim denied by insurance?
If the answer is yes, keep looking for another LASIK surgeon.
6. Is there an extra charge for an enhancement procedure if required, and if so, how much?
If you need an enhancement procedure within the first year of LASIK, you shouldn't have to pay for it. You shouldn't need enhancement, but it's important to know what to expect if you do.
7. Will my vision be clear right away?
Your surgeon should explain that minor fluctuations are common after LASIK. These are usually temporary and go away after a few weeks.
They should also go over any potential side effects that you may experience like halos or glare. These are also temporary and will typically resolve in the first six months.
Ready to find out if you could be a good LASIK candidate? Schedule your LASIK consultation at Georgia Eye Associates in Atlanta, GA today!
---