Home » Blog » 10 Facts to Reduce LASIK Surgery Anxiety
10 Facts to Reduce LASIK Surgery Anxiety
Posted by: Georgia Eye Associates in LASIK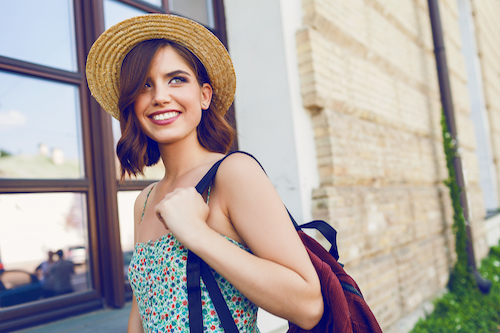 LASIK eye surgery may be an outpatient procedure, but it is still surgery and a pretty big deal. Whether you already have your procedure scheduled or are still considering making the move, remember that it's perfectly normal to experience a full range of emotions. Feeling nervous, excited, and worried? That's normal!
If you're experiencing a significant amount of apprehension and anxiety regarding the concept of LASIK eye surgery, keep reading for 10 facts to help ease your worries.
It's Tried and True:

LASIK has been around for decades and the technology has advanced with time. You'll be on your feet and back to enjoying your normal activities in no time. After LASIK, your vision will take a few months to fully stabilize, but you'll have immensely improved vision!

Proven Track Record:

LASIK eye surgery

is one of the most popular outpatient refractive procedures in the country. According to the American Academy of Ophthalmology, as of 2009, over 700,000 LASIK surgeries are performed annually.

The FDA's Got Your Back:

LASIK is monitored by the FDA and is generally considered safe for approved patients.

Minimal Risk:

The risk is minuscule and odds are in your favor. You help increase these odds by faithfully following your pre-operative and post-op surgery directives from your LASIK eye surgeon.

You Won't Blink And Mess Up the Laser:

Seven minutes is a long time to not blink, right? Don't worry! Your surgeon will put an eyelid holder in place to perform the surgery without the interference of your natural blinking!

I Can See Clearly Now:

According to the American Society of Cataract and Refractive Surgery, a whopping 96 percent of the who undergo LASIK achieve 20/20 vision or better! As you age, you may need prescription glasses again due to changes in eye development, but this is normal.

It's Painless:

You might be awake during surgery, but you won't feel a thing. Before your procedure, you will be given numbing eye drops. You also will be offered something to reduce your anxiety and relax muscle tension. Bonus? The procedure only takes about seven minutes per eye!

Painless Recovery:

You may experience some discomfort after LASIK eye surgery, but not pain. This will only last a few days at most if it happens at all.

You're in Good Hands:

At Georgia Eye Associates, we have world-leading laser technology at our state of the art clinics and our surgeons are top-notch!

We Explain Every Step of the Way:

The unknown can be scary, and we know that answers and resources can help you feel empowered. Learning all you can about LASIK eye surgery can help reduce your fears and lessen your anxiety by giving you the knowledge you need so you know what to expect every step of the way.
It's all about the checks and balances! If you are approved as a good LASIK candidate, it's because you are in good health, your risks are minimal, and your surgeon is confident you'll have a positive outcome that includes clear vision with a reduced need for or free of glasses and contact lenses! Contact Georgia Eye Associates to schedule your LASIK consultation today!
---