Home » Blog » Women's Eye Health March is Women's History Month
Women's Eye Health March is Women's History Month
Posted by: Georgia Eye Associates in General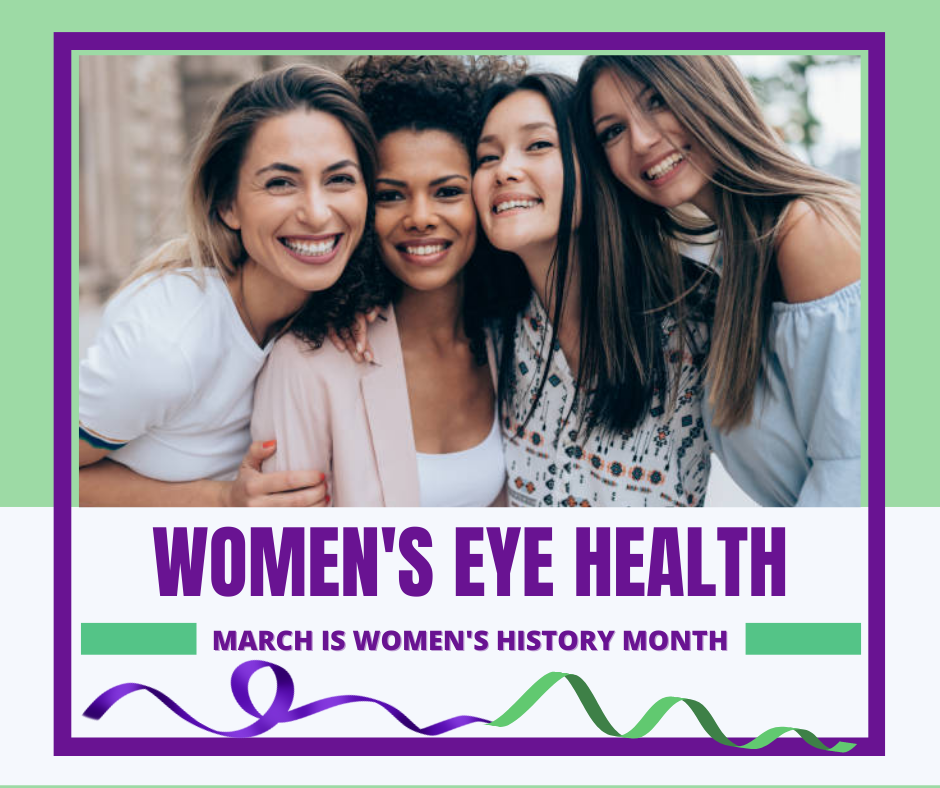 March is Women's History Month, an observance and celebration of women's vital role in American history, contributing to culture, society, and medicine. Every woman is essential and contributes daily to help lives, whether for family, colleagues, or the community. A woman's everyday life is hectic and has many obligations that involve many priorities to complete. We hope your health is highly important because fulfilling your life's daily duties will be challenging if you are unhealthy. We want to raise awareness about women's eye health as it deserves special attention for many reasons.
Women typically live longer, putting them at higher risk for diseases such as cataracts, age-related macular degeneration (AMD), and glaucoma.
Normal age-related hormonal changes may affect women's eyes. Dry eye is common partly due to hormonal changes that come with aging.
Two-thirds of all blindness and visual impairment occur in women.
Women may delay their regular eye exams to manage family or take care of their daily obligations and forget to care for themselves. However, it's a new day; it is never too late to make healthy choices. According to a survey by Prevent Blindness, less than 10 percent of women realize that they are at a greater risk of suffering permanent vision loss than men; 86 percent incorrectly believe that men and women are at equal risk, and five percent think that men are at greater risk. The same survey also found that one in four women has not had an eye exam in the last two years. We encourage all women to begin TODAY to put their eye health as a top priority.
The Prevention Plan – What Should Women Do To Protect Their Eyes?
Schedule a comprehensive eye exam TODAY! Discuss with your eye doctor about how often you should have one.
Eat a healthy diet. Lower your chance of eye disease by eating a generous amount of fresh fruits, green leafy vegetables, salmon, tuna, and other oily fish.
Maintain a healthy weight and manage chronic conditions like hypertension and diabetes.
Stop smoking! Smoking is linked to AMD, glaucoma, and cataract.
Know your family history and share it with your eye doctor. Many eye diseases are hereditary.
Wear protective eyewear. Protect your eyes when doing household yard work, chores, playing sports, or working on a job that involves flying debris, sparks, or chemicals. Wear safety glasses, goggles, shields, or eye guards made of polycarbonate to protect your eyes.
Wear sunglasses. Sunglasses help protect your eyes from ultraviolet rays. Prolonged exposure to sunlight can increase your risk of cataracts and AMD.
Women, make time for yourself and schedule a comprehensive eye exam to continue to conquer the world gracefully and make your mark on history!

References: Women's Eye Health Organization, Prevent Blindness, American Academy of Ophthalmology, and American Optometric Association. This blog provides information and discussion about eye health and related subjects. The content provided in this blog and any linked materials are not intended and should not be considered medical advice. If the reader or any other person has a medical concern, they should consult with an appropriately licensed physician.
---