Home » Blog » May is Ultraviolet Awareness Month
May is Ultraviolet Awareness Month
Posted by: Georgia Eye Associates in General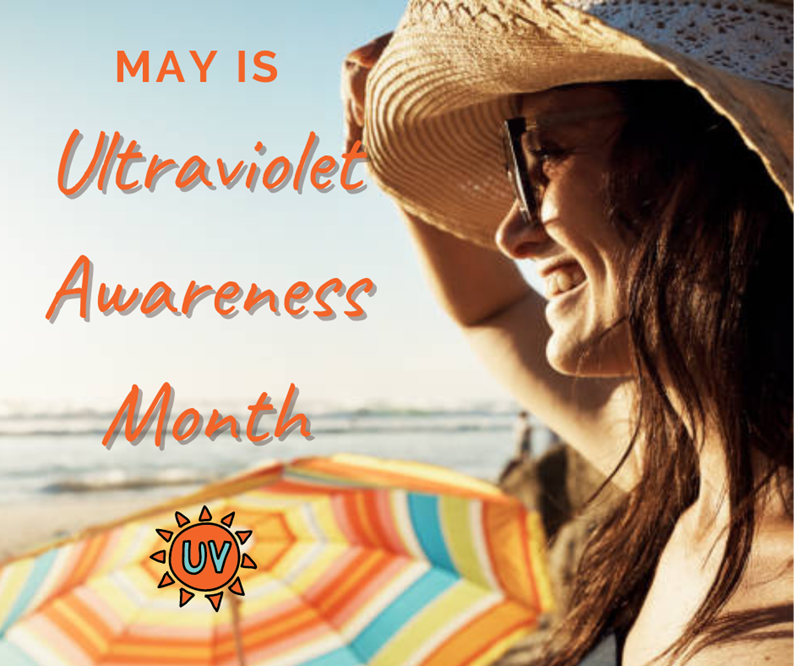 May is Ultraviolet Awareness Month, and as the weather is getting warmer, the anticipation has many of us planning for FUN in the sun to enjoy the outdoors. Are you prepared to be protected from the UV rays before you head out to enjoy the warm weather upon us this season? As we spend long hours under the mid-day sun or in UV-intense conditions, whether at the beach, lake, mountains, or just relaxing in your backyard, we should prioritize protecting our eyes from UV rays.
Prevent Blindness is the sponsor for Ultraviolet Awareness Month to increase awareness of how UV rays can damage your eyes and increase your risk of cataracts, eye cancer, sunburned eyes, or growths on or near the eye, especially in high-risk patients. UV protection with sunglasses is recommended for everyone.
Tips To Protect Your Eyes From The UV Rays
Being exposed to UV rays can burn delicate eye tissue and raise the risk of developing cataracts and cancers of the eye. It is vital to keep your eyes protected while outdoors in the sun this summer. Check out a few guidelines from the American Academy of Ophthalmology to ensure UV protection year-round:
Wear a hat along with your sunglasses. Broad-brimmed hats are best!
Protect children and senior citizens with hats and sunglasses. Everyone is at risk for sun damage.
Sunlight is the most substantial from midday to early afternoon, at higher altitudes, and when reflected off water, ice or snow.
Say NO to tanning beds! Tanning beds pose the same risks to your eyes and body as outdoor UV light.
The color of the eye appears to play a role, with some studies suggesting that blue eyes are at more risk for UV damage than brown eyes. The protective pigment melanin may be the key detail – blue irises have less of it – and a higher incidence of age-related macular degeneration may be one consequence.
Never look directly at the sun. Looking at the sun can damage the eyes' retina and cause serious injury known as solar retinopathy.
By adopting these simple tips, you and your family can enjoy the outdoors this summer and all year long.
Have FUN in the SUN this summer but remember to protect your eyes and the skin you are in!

References: Prevent Blindness, American Academy of Ophthalmology, and American Optometric Association
The content is researched and vetted by the American Academy of Ophthalmology. American Optometric Association, and Prevent Blindness. This newsletter provides information and discussion about eye health and related subjects. The content provided within this newsletter and any linked materials are not intended and should not be considered medical advice. If the reader or any person has a medical concern, they should consult with an appropriately licensed physician.
Tags:
eye health
---