Home » Blog » How Do I Choose The Right Cataract Surgeon?
How Do I Choose The Right Cataract Surgeon?
Posted by: Georgia Eye Associates in Cataracts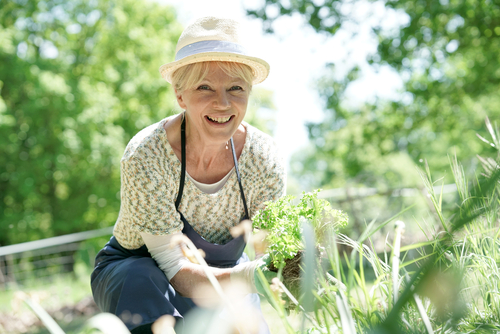 Choosing the right surgeon to remove your cataracts is crucial for the success of the procedure. While the surgery is safe, you should feel comfortable with the person in charge of your vision.
Here are some ways to determine if you are in good hands with your cataract surgeon.
Look Up The Surgeon's Credentials
Not just anyone can practice cataract surgery. You should only seek medical professionals who have attained all levels necessary to become a licensed cataract surgeon.
You can look them up online on the American Board of Ophthalmology's website to find out if they are certified. The ABO has strict standards that they maintain, so you can know if you are in good hands.
Visit the Office
The way the surgeon's office operates will tell you a lot about their level of professionalism. Interact with everyone that works there as much as possible.
The staff should be friendly and helpful. The clinic itself should be clean and inviting. Do not settle for a place that makes you uncomfortable.
You can also do some research on the equipment that cataract surgeons use. This will allow you to find out if the surgeon you are looking at has the most modern technology available.
Ask Them About Their History
During your visit, be direct and ask them if they have had any problems in the past, including outbreaks of eye infections. A record of poor performance is an obvious indicator that you should avoid doing business with them.
Moreover, pay attention to how they are reacting to your presence. It should not feel like you are being sold on something.
They should be upfront and honest about the risks of the surgery, as well as informative on the benefits. If things don't feel right, trust your gut!
Check Out Online Reviews
The internet is a great resource for you to find out how well-received a cataract surgeon is. Online reviews are not always accurate, so don't let one or two scare you off.
Better yet, see if your family or friends have dealt with them in the past. First-hand experience is always better information than anonymous, faceless reviews. Take any information you learn online with a grain of salt.
Ask Your Regular Eye Doctor
Ideally, at this point, you will have a trusting relationship with your ophthalmologist. Your regular eye doctor likely knows many of the local surgeons and can refer you to their top choice.
They can also inform you of things to look for and give more tips on finding the right surgeon.
Whoever you end up finding, make sure to be open and honest about any questions or concerns you have about your cataracts.
Any cataract surgeon's job is to make sure you can get your life back on track as soon as possible after your cataracts have been removed.
Think it's time to have your cataracts removed? Schedule a cataract screening at Georgia Eye Associates in Atlanta, GA now!
Why wait any longer if you're tired of living with the signs of cataracts?
Tags:
Cataract Surgery Atlanta
,
Cataract Surgery Buckhead
,
Cataracts Atlanta
,
Cataracts Buckhead
,
Georgia Eye Associates
---