Peace of Mind
"I was apprehensive about having LASIK because I feared the use of a blade on my eye. Knowing that Dr. Poland would be creating the corneal flap with a laser instead of a blade made me feel much more comfortable. This knowledge helped me remain relaxed during the procedure. Everything went much faster than I thought. Within 12 hours I could see 20/20. I don't have to worry about fumbling for my glasses when the baby wakes up at night. I'm really happy I had this done."
Bobby E.
Lawrenceville, GA
---
Couldn't Be Happier
"I couldn't be happier. Getting through pollen season was so much easier. My eyes didn't get as bloodshot as before with contacts. As a high-speed competitive cyclist I'm less worried about not being able to see something in the road. I can actually see better now than when I got my new set of contacts. Georgia Eye Associates is a top-notch, well-run organization. It was great working with Dr. Gillian and the entire staff."
Rick R.
Little Five Points
---
Enjoying Water Sports
"Water sports are so much more enjoyable without glasses or contacts. Kayaking class 5 rapids requires split second decisions that depend on clear vision of what lies ahead. While wearing glasses or contacts, I often found myself momentarily blinded by water on the lenses at the crucial moment. For 10 years since LASIK, I have fully enjoyed more freedom in water sports, and the beautiful scenery of the Chattooga River. Thank you Dr. McMullan."
Ted P.
Professor of Anatomy—Emory University-Atlanta
---
Improved Qualify of Life
"Words cannot describe the freedom and flexibility I have with my new vision after LASIK. Thanks, Dr. Poland, for greatly improving my quality of life."
Mike O.
Hoschton, GA
---
Very Comfortable and Confident in his Skills and Abilities
"I just returned from my first post-LASIK vacation and it was sooo nice not having to pack contacts, glasses, contact solution, and a case! My vision is great after LASIK, and I couldn't be happier packing my glasses away for good! Dr. Gillian made me feel very comfortable and confident in his skills and ability. I am so pleased with the results of my LASIK and the care I received from the whole team at Georgia Eye Associates."
Erin B.
Atlanta, GA
---
Concerned Contact Lens Wearer
"I was concerned about the effect my long-term contact lens use might be having on my corneas. This and the convenience of not having to worry about finding my glasses motivated me to have the procedure. Dr. Poland was very attentive, and the procedure went very smoothly. I would recommend Georgia Eye Associates to others interested in having LASIK."
Kathie W, Nurse Anesthetist
Lawrenceville, GA
---
Difference is Like Night and Day
"The difference in my vision is like night and day. I can see things very clearly now. Dr. Gillian was very skilled and caring. He called me right after my surgery to see how I was doing. I couldn't have had a better experience."
Peter B.
Atlanta, GA
---
Can't Say Enough Great Things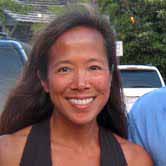 "I can't say enough great things about my LASIK surgery with Georgia Eye Associates! Thanks to Dr. Don Poland, I can now hang out at the beach or go for a run without worrying about grit in my contact lenses."
Renee N., Esq.
Buckhead, GA
---
Seeing 20/20
"I had people tell me I couldn't have LASIK because my eyesight was so bad. Dr. Poland performed LASIK on me and I can now see 20/20. I am very happy with the results. Beth Wade was also great to work with. She always took my calls and was very informative throughout the entire process."
Robert T., Police Officer
Buford, GA
---
Best Decision I Ever Made
"Having LASIK was one of the best decisions I have ever made. The difference in my vision after the procedure was huge and immediate. It was a pleasure working with Dr. Poland and everyone at Georgia Eye Associates. Everything was great."
Lori H.
Atlanta, GA
---
20/400 to 20/15!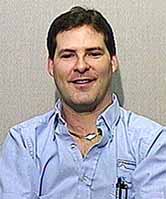 "Before LASIK my vision was 20/400 in both eyes. I had gotten to where I could no longer wear my contacts, and my glasses were really annoying. After LASIK my vision improved to 20/15 in both eyes and my night vision is much improved over my glasses or contacts. It is really so nice to wake up in the morning and be able to "go" without having to stop and put contacts in or look for my glasses. Thanks Georgia Eye Associates."
Lee C.
Dacula, GA
---
For LASIK, Go To Georgia Eye Associates
"LASIK has changed my life. I lead a very active lifestyle with my family and LASIK has removed the stress and the mess of dealing with contacts and glasses when I'm out in the water or in the woods or even at the office all day. I love waking up in the morning and seeing my alarm clock. I don't worry about whether I have my glasses when driving at night or whether my eyes will be dry and tired from wearing my contacts all day. LASIK has made my life so much simpler!
Dr. Poland at Georgia Eye Associates explained everything about the procedure, and the staff made me feel extremely comfortable during the procedure. Because of the time and care Dr. Poland and his staff showed me, I would recommend Georgia Eye Associates to anyone interested in doing LASIK!
Jennifer C., Teacher
Lawrenceville, GA
---
Related Pages