Home » Blog » September Is Healthy Aging Month
September Is Healthy Aging Month
Posted by: Georgia Eye Associates in General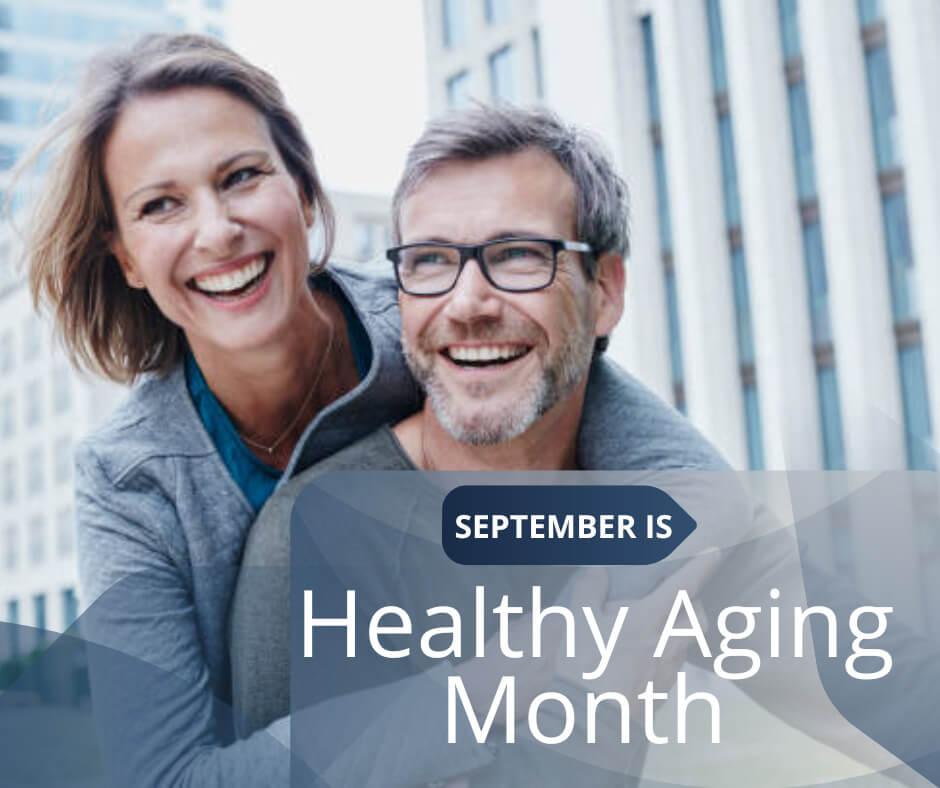 September is Healthy Aging Month. This month is perfect for focusing on healthy practices and managing your eye health. According to the National Eye Institute, more than 40 million Americans are 65 or older, which is expected to grow to more than 88 million by 2050. By that same year, the number of Americans with age-related eye diseases is expected to double, and the number of people living with low vision is projected to triple. Early detection and treatment are the keys to being proactive about your eye health. Each year we grow older and wiser, and we want to celebrate Healthy Aging Month by sharing empowering information on how to protect your vision.
Here are a few common age-related eye diseases to click on to learn more about each eye condition:
Common Age-Related Eye Diseases
Most of these conditions affect people of retirement age but can also develop when you are younger. Cataracts tend to develop in middle age, particularly around the age of 40. This specific age group is at a higher risk of developing cataracts at that time. Talk to your eye doctor about any vision changes you are experiencing, and don't forget to discuss your family's eye health history to receive the appropriate treatment or diagnosis.
How To Maintain Good Eye Health
Exercise
Maintain normal blood pressure
Kick the habit of smoking
Eat a diet rich in green, leafy vegetables and fish
Control diabetes (if you have it)
Wear sunglasses and a brimmed hat any time you are outside in the bright sun
Wear protective eyewear when working around your house or playing sports
Uncontrolled diabetes can put you at risk for several conditions, especially with diabetic retinopathy. Also, conditions like glaucoma are more common in individuals with diabetes and hypertension. Please follow your primary doctor's instructions to maintain good overall health for those conditions.
Above All, Don't Skip Your Appointment With Your Eye Doctor
The best way to have positive eye health and the best line of defense against eye conditions is to schedule your eye exam with your eye doctor. Our eyes and vision change as we age, so don't delay or deny your eye health. Call TODAY to schedule your eye exam!
References: American Academy of Ophthalmology, American Optometric Association, and the National Eye Institute. This blog provides information and discussion about eye health and related subjects. The content provided within this blog and any linked materials are not intended and should not be considered medical advice. If the reader or any person has a medical concern, they should consult with an appropriately licensed physician.
---