At Georgia Eye Associates we are passionate about understanding and meeting the eye care needs of our patients. We could tell you all about our success rates with LASIK and cataract surgery or provide you statistics on how many of our patients purchase and enjoy the unique eyeglasses we sell in our Optical Shoppe, but the best way for you to judge the kind of experience you will have with us is to hear from our existing patients. So, take a minute to look through these comments to get a feel for what to expect from our team of eye care professionals.
Read Rabia K.'s review of Georgia Eye Associates on Yelp
---
You Can See the Difference
Dr. Poland is the best eye surgeon in Georgia. He has operated on my eyes two times and I have 20/20 vision as a result. Not only did he perform flawless Laser surgery, he also performed totally successful cataract surgery on an eye with scar tissue. He's smart, polite, and he takes the time to listen to you.
Kudzu Review
---
Google Review
Dr. Kris Gillian and his staff at Georgia Eye Associates have given me new eyes after a lifetime of glasses. I never knew what I had been missing while wearing glasses for over 60 years. For many, cataract surgery is dreaded…needlessly. As far back as I can remember tops of trees were just green blurs. Just about daily I look out now and marvel at the leaves on trees and the color of birds.
Recently, I experienced Dry Eye. Dr. Gillian diagnosed, treated and ended 90+% of my dry eye condition.
Dr. Gillian and his staff are professional, personable, knowledgeable and more than proficient at their trade. I could not be more pleased. Without hesitation or reservation, I recommend Dr. Gillian and Georgia Eye Associates. Over a period of years, I have visited all three of Georgia Eye Associate's offices and found all to be exemplary.
---
Google Review
Two words I never wanted to use in the same sentence: Eye and Surgery. I was slightly terrified. Dr. Gillian and the staff at GA Eye Associates are incredible. They helped me navigate the entire process from pre-op to post-op and I can not be more pleased. They eased my fear and made this a pleasant experience for me.
---
Google Review
As a former licensed optician, I am familiar with optics. I needed cataract surgery, and being familiar with Dr. Poland's years of experience and successes with other patients, I knew he was the one I wanted to do my surgery. He and his staff did an excellent job and were very friendly and courteous. The premium lenses I chose have made it easy for me to see clearly without the use of glasses. I would highly recommend Dr. Poland and Georgia Eye Associates to anyone.
Cedrick K.
---
Google Review
They give high quality care here! Dr, McMullan genuinely cares about the well being of her patients and goes out of her way to ensure an effective delivery. She performed cataract surgery, installed lenses, and corrected my astigmatism. She has several years of experience and you can trust your eyes in her hands!
---
Read Shequita G.'s review of Georgia Eye Associates on Yelp
---
Read Gwen T.'s review of Georgia Eye Associates on Yelp
---
Google Review
Dr. Winski was nice and took the time to answer all my questions during my visit. The front desk staff and techs were friendly, and I was able to get affordable contact lenses while I was there which saved me time and money.
---
8/5/2016
My husband and I have been patients of Dr. Rabitsch for about the last three years. We have never had a more thorough exam. Has answered our questions and given the most helpful advice. We are extremely glad to have found this group. Staff is pleasant and so helpful.
We both had to get new glasses in the last few months. We used the optical department in the office this time. We cannot be more pleased. For myself, it's the first time I've put on a pair of glasses that are not only attractive and fit my face, but are comfortable! I can see too!
My husband always had trouble getting a pair of glasses to fit and help him read as well. You all got it right. Thank you! Highest Praise!!!!!
Gail L.
Tucker, GA
---
Read Chris G.'s review of Georgia Eye Associates on Yelp
---
Google Review
Great experience, they called me 5 minutes after I arrived, Dr Kahn was very pleasant and easy to talk to, great selection of glasses. This is my second pair of glasses from GEA, first pair I brought three years ago and they still look new!
Doreen J.
---
Google Review
The service and care I received fro Georgia Eye Associates was incomparable. Dr Gillian's medical knowledge base and ability to communicate is very reassuring. Tricia Honeycutt and her staff in the Optical Shoppe were amazing. I have never bought glasses that were so clear and stylish. Thank you Georgia Eye Associates.
Jeffrey M.
---
Read Emily B.'s review of Georgia Eye Associates on Yelp
LASIK Patient Reviews
Phenomenal
"The difference in my vision is phenomenal! I am very happy I had it done and would recommend Dr. Poland to anyone considering LASIK."
Matt S.
Lawrenceville, GA
---
Aahhh. . .No More Glasses, Contacts, Solutions, etc.
"I just returned from my first post-LASIK vacation and it was sooo nice not having to pack contacts, glasses, contact solution, and a case! My vision is great after LASIK, and I couldn't be happier packing my glasses away for good! Dr. Gillian made me feel very comfortable and confident in his skills and ability. I am so pleased with the results of my LASIK and the care I received from the whole team at Georgia Eye Associates."
Erin B.
Atlanta, GA
---
Peace of Mind
"I was apprehensive about having LASIK because I feared the use of a blade on my eye. Knowing that Dr. Poland would be creating the corneal flap with a laser instead of a blade made me feel much more comfortable. This knowledge helped me remain relaxed during the procedure. Everything went much faster than I thought.
Within 12 hours I could see 20/20. I don't have to worry about fumbling for my glasses when the baby wakes up at night. I'm really happy I had this done."
Bobby E.
Lawrenceville, GA
---
Couldn't Be Happier
"I couldn't be happier. Getting through pollen season was so much easier. My eyes didn't get as bloodshot as before with contacts. As a high-speed competitive cyclist I'm less worried about not being able to see something in the road. I can actually see better now than when I got my new set of contacts. Georgia Eye Associates is a top-notch, well-run organization. It was great working with Dr. Gillian and the entire staff."
Rick R.
Little Five Points
---
Enjoying Water Sports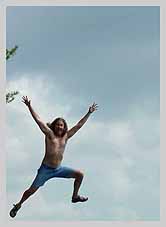 "Water sports are so much more enjoyable without glasses or contacts. Kayaking class 5 rapids requires split second decisions that depend on clear vision of what lies ahead. While wearing glasses or contacts I often found myself momentarily blinded by water on the lenses at the crucial moment. For 10 years since LASIK, I have fully enjoyed more freedom in water sports, and the beautiful scenery of the Chattooga River. Thank you Dr. McMullan."
Ted P.
Professor of Anatomy—Emory University-Atlanta
---
Improved Qualify of Life
"Words cannot describe the freedom and flexibility I have with my new vision after LASIK. Thanks, Dr. Poland, for greatly improving my quality of life."
Mike O.
Hoschton, GA
---
Concerned Contact Lens Wearer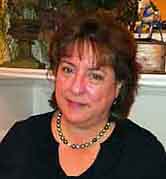 "I was concerned about the effect my long-term contact lens use might be having on my corneas. This and the convenience of not having to worry about finding my glasses motivated me to have the LASIK procedure. Dr. Poland was very attentive, and the procedure went very smoothly. I would recommend Georgia Eye Associates to others interested in having LASIK."
Kathie W, Nurse Anesthetist
Lawrenceville, GA
---
Difference is Like Night and Day
"The difference in my vision is like night and day. I can see things very clearly now. Dr. Gillian was very skilled and caring. He called me right after my surgery to see how I was doing. I couldn't have had a better experience."
Peter B.
Atlanta, GA
---
Can't Say Enough Great Things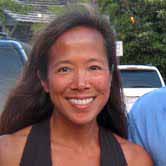 "I can't say enough great things about my LASIK surgery with Georgia Eye Associates! Thanks to Dr. Don Poland, I can now hang out at the beach or go for a run without worrying about grit in my contact lenses."
Renee N., Esq.
Buckhead, GA
---
Seeing 20/20
"I had people tell me I couldn't have LASIK because my eyesight was so bad. Dr. Poland performed LASIK on me and I can now see 20/20. I am very happy with the results. Beth Wade was also great to work with. She always took my calls and was very informative throughout the entire process."
Robert T., Police Officer
Buford, GA
---
Best Decision I Ever Made
"Having LASIK was one of the best decisions I have ever made. The difference in my vision after the procedure was huge and immediate. It was a pleasure working with Dr. Poland and everyone at Georgia Eye Associates. Everything was great."
Lori H.
Atlanta, GA
---
20/400 to 20/15!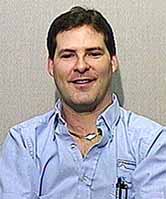 "Before LASIK my vision was 20/400 in both eyes. I had gotten to where I could no longer wear my contacts and my glasses were really annoying. After LASIK my vision improved to 20/15 in both eyes and my night vision is much improved over my glasses or contacts. It is really so nice to wake up in the morning and be able to "go" without having to stop and put contacts in or look for my glasses. Thanks Georgia Eye Associates."
Lee C.
Dacula, GA
---
For Lasik, Go To Georgia Eye Associates
"LASIK has changed my life. I lead a very active lifestyle with my family, and LASIK has removed the stress and the mess of dealing with contacts and glasses when I'm out in the water or in the woods or even at the office all day. I love waking up in the morning and seeing my alarm clock. I don't worry about whether I have my glasses when driving at night or whether my eyes will be dry and tired from wearing my contacts all day. LASIK has made my life so much simpler! Dr. Poland at Georgia Eye Associates explained everything about the procedure, and the staff made me feel extremely comfortable during the procedure. Because of the time and care Dr. Poland and his staff showed me, I would recommend Georgia Eye Associates to anyone interested in doing LASIK!"
Jennifer C., Teacher
Lawrenceville, GA
---
Cataract Reviews
Wonderful. . .Amazing!
"It was wonderful, amazing! Dr. Poland performed my cataract surgery using the Toric premium lens implants and immediately my vision improved dramatically. I am now 20/20 in my right eye and 20/30 in my left. I'm not sure why I, or anyone, puts off having this done."
Annette M
Lawrenceville, GA
Life Changing Experience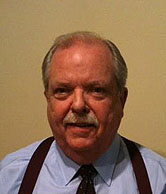 "It has now been slightly more than two months since you performed my cataract surgery. In that period of time, my life has changed immeasurably for the better because of the improvements to my vision. I cannot begin to describe all the ways in which it has changed, from being able to see a raindrop to being able to read signs and billboards and menus without glasses. When I first came to you I just figured you would remove the cataract with some "Windex" and I'd see better. I assumed I would still have to wear Coke bottle glasses for the rest of my life. Little did I know! Now I really do have vision that's as good as it was when I was a young man. OK so I have to wear cheaters to read, depending on the light, but that's a small price to pay for the ability to read the time on my watch in a dark room.
There have been a few people in my life whom I would consider to be angels, and you, Dr. Poland, are one of them. What you have done for me is far beyond anything that I dreamed of, and it really has changed my life for the better. From the first moment I came into your office, your staff treated me with kindness, courtesy and respect and made me feel that I was an important part of their day. I have said it before and I'll say it again: Anytime, anywhere, anyway that I can ever be of service to you in the smallest way within my abilities to do so, you have only to ask. I owe you and your terrific staff so much. No one could ever do wrong by coming in your office for help with their vision, especially with respect to cataract surgery.
Thank you, Thank you, and Thank you."
Len F.
Atlanta, GA
---
Ecstatic Over Results
"I went to my optometrist thinking she would recommend glasses. I was surprised when I was diagnosed with cataracts. I was referred to Dr. Donald Poland. He recommended cataract surgery with the ReSTOR lens implant, as that had the potential to improve my eyesight without needing glasses. I am ecstatic about how things turned out. Colors are so vivid now. Today I am 20/20 in both eyes. I wouldn't hesitate to tell someone to go get it done. This is one of the most wonderful things that has ever happened to me. Dr. Poland and the entire staff at Georgia Eye Associates are awesome."
Marty M.
Lawrenceville, GA
---
Premium Lenses Are Worth It
"2 or 3 years ago I developed cataracts in both eyes. I am a special operations unit police officer so my eyesight is very important to me. When the cataracts started affecting my job, I decided to have the surgery. The surgery went very well, and the procedure was nearly painless.I wouldn't hesitate to recommend premium lens implants and Dr. Gillian to anyone who needs cataract surgery. The clarity after surgery is 100% better and my vision is clearer than ever before. Even though I had to pay extra for the implant, it was well worth it. I would do it all over again."
Fredrick B.
Suwanee, GA
---
"After 40 years it's great not having to wear glasses anymore. I would recommend bi-focal lens implants to anyone. Dr. Gillian was great to deal with."
Charlie H.
Buckhead, GA
---
Dramatic Improvements in Vision
"I had cataract surgery with the ReSTOR bi-focal lens replacements. Right after the surgery my eyesight improved dramatically. It's wonderful not having to worry about glasses and contacts anymore. I can read the fine print on food labels and prescriptions, and I can see street signs quickly and easily. Dr. Poland was very precise. I had the utmost confidence in him as my surgeon."
Janice B.
Lawrenceville, GA
---
Optometric Patient Reviews
Read kip s.'s review of Georgia Eye Associates on Yelp
BiFocal Contacts Means No More Readers
"Dr. Winski suggested bi-focal contacts after wearing contacts for distance vision and using glasses to read. It was great to be able to see both far away and up close without the readers. These lenses have made my life more functional because I can do things like drive with clear distance vision and read things like text messages and emails on my iPhone without having the inconvenience of having to find and put on glasses."
Jeffrey D.
Atlanta, GA
---
Dry Eye Resolved
"Dr. Rabitsch saved my eyes! My eyes were red, itchy, painful and swollen. She correctly diagnosed me with 'dry eye' and prescribed Restasis. I no longer suffer with eye discomfort. My husband and I both really like her."
JoAnne L.
Lawrenceville, GA
---
From 20/60 to 20/25
"My son is farsighted and has a lazy eye. Due to his condition, he wore a patch over one eye. Dr. Rabitsch helped my son's vision improve from 20/60 to 20/25. Dr. Bailey is a genuinely nice doctor, and my son really likes her too."
Jennifer R.
Tucker, Georgia
---
Delighted with Georgia Eye Associates
"Due to cataracts, my prescription for new glasses proved to be very challenging. The original prescription I received did not enable me to see as clearly as I had hoped. Dr. Rabitsch exhibited extreme patience to re-evaluate my diagnosis and changed my prescription to enable me to see more clearly. Georgia Eye Associates went above and beyond to make sure I was delighted with their service."
Sharon W.
Lawrenceville, GA
---
Read francisco c.'s review of Georgia Eye Associates on Yelp
Optical Goes Above and Beyond
"Recently we had a situation develop in regards to my son's glasses that was very distressing. I was writing to say what a wonderful job the Lawrenceville office did in resolving this issue form me. Your Optical Manager, Chris Fox, went above and beyond the call of duty to rectify the situation for me. He came up with a solution that exceeded my expectations. It is rare in this day to find individuals so committed to providing excellent customer service. Because of Chris, you are guaranteed that I will be a customer in the future. Thank you."
Jamie E.
Dacula, GA
---
For Keratoconus, See Dr. Kahn!
"For nearly two decades Dr. Brian Kahn has been managing the ongoing treatment of my Keratoconus. He does this with care, patience and compassion. He listens and responds to my concerns. Dr. Kahn has the expertise in fitting the most advanced contact lens designs. I highly recommend Dr. Kahn. He is the BEST!"
Marjean M.
Roswell, GA
---
Read Terri W.'s review of Georgia Eye Associates on Yelp
Professional and Caring
"I've been a patient of Kahn Eye Group and Georgia Eye Associates since 1984. I have recommended Dr. Brian Kahn to all my friends, and my entire family goes to him. His professionalism, care and attention are unmatched."
Phil H.
Newman, GA
---
Compassion For My Situation
"I would like to express my sincere gratitude to each and every one of you. I experienced my second detached retina this year. I had retina surgery and Dr. Poland performed my lens replacement surgery and laser treatment. Dr. Poland made all the surgeries and procedures come together. He is a first class professional. He always explained things clearly and I felt his compassion for my situation. Thank you Dr. Poland and staff."
Kerry S.
Lawrenceville, GA