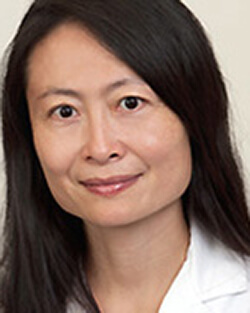 Ophthalmologist Atlanta, GA
Emory Eye Center has chosen to partner with Georgia Eye Associates to provide retina-related eye care to patients and residents of Gwinnett County. Atlanta ophthalmologist and Emory Retina Specialist, Dr. Jiong Yan, comes to Georgia Eye Associates as a vitreo-retinal consultant. Patients with diabetes, glaucoma and other eye conditions can now see their ophthalmologist and retina specialist at one convenient location at our Lawrenceville office.
Dr. Yan is an Assistant Professor of Ophthalmology at Emory Eye Center. Her clinical and research interests include diabetic retinopathy, macular disease, retinal detachment and age-related macular degeneration. She directs the inherited retinal disease unit at Emory Eye Center.
Dr. Yan is board certified in ophthalmology and a fellow with the American Board of Ophthalmology. She is also a member of the American Academy of Ophthalmology.
Medical School — Louisiana State University
Internship — University of Medicine & Dentistry of New Jersey (UMDNJ),
Robert Wood Johnson Hospital, New Brunswick, New Jersey
Residency — Ophthalmology, Emory University
Fellowship — Vitreo-Retina, Jules Stein Eye Institute, University of California
Fellowship — Honorary/Retinal Dystrophy and Degeneration Moorfields Hospital, London.
Locations: Lawrenceville